Dental Implant Frequently asked questions - Winthrop, MA
Common Questions Answered Here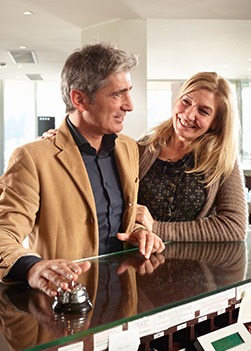 Are you tired of living with the challenges of missing teeth? If traditional forms of tooth replacement have failed to give you the results that you want, Brooks Dental has the solution you need with dental implants in East Boston. As the most predictable and reliable option to replace your missing teeth, you can make a true investment in your quality of life and oral health. Before you are ready to commit to the procedure, you likely have several questions. To help you make the right decision, we have the answers you need.
What are Dental Implants?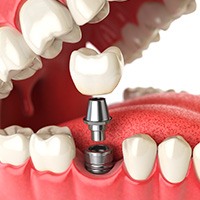 The success and benefits of dental implants relies on the use of a biocompatible implant post, which is surgically placed into the jawbone. The body naturally accepts it as a tooth root, fusing to it to create a secure bond. An abutment is connected to the implant post to allow a custom-made dental crown to be attached to fill the empty space. If you are missing several teeth or all your teeth, you can use dental implants to hold the bridge, partial, or full denture in place.
How Successful are Dental Implants?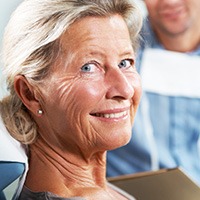 Dental implants offer over a 95% 10-year success rate. With the right aftercare, like maintaining your oral hygiene and regular dental appointments, the implant post can easily last for a lifetime. The dental crown will suffer from daily wear and tear. On average, it will need to be replaced about every 10 years.
What are the Benefits of Dental Implants?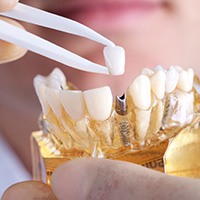 More than 500,000 dental implants are placed every year due to the various benefits they offer. In addition to offering a long-term solution, they closely look and feel like natural teeth. In addition, they are the only tooth replacement option that can preserve your jawbone's density from the complications of tooth loss. The implant post stimulates the jawbone to encourage new bone growth, allowing you to protect your remaining natural teeth and facial structures from complications.
Who Can Get Dental Implants?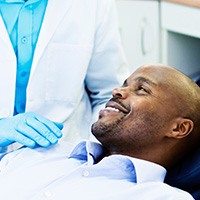 Generally, if you have missing teeth and good oral and general health, you are a candidate for the treatment. Your medical history and lifestyle habits will be discussed to ensure that your risk factors for implant failure are minimal. In some cases, you may need additional procedures prior to being a candidate for implant placement, such as bone grafting or tooth extractions.
Will Insurance Pay for Dental Implants?
In most cases, your dental insurance policy will not pay for the treatment; however, it may cover the cost of certain aspects of it, such as the dental crown, sedation, or tooth extractions.
Can I Smoke with Dental Implants?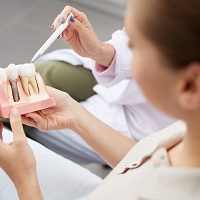 Smoking and tobacco use of any kind lowers your body's ability to heal and fight infections. As a result, it is best to avoid tobacco in any form to decrease your risk for implant failure.
Where Can I Get Dental Implants?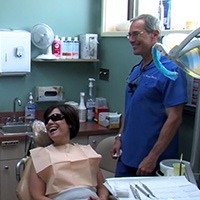 If you are ready to see if dental implants in Revere are right for you, it is time to schedule your consultation with Brooks Dental, P.C. We will restore your smile with an effective solution.
What are Implants Made of?
Dental implants in Revere are most commonly made from titanium, an incredibly strong metal. Titanium is biocompatible, enabling it to fuse with the jawbone and provide a sturdy base for a new replacement tooth. A crown or implant-supported bridge or denture is placed on top of the implant and securely fastened by a small piece called an abutment. These dental prosthetics are often made from porcelain or similar ceramic material, which are both strong enough to stand up to natural chewing forces and can be color-matched to blend in perfectly with a patient's smile.
Is Dental Implant Surgery Painful?
Depending on the length of the dental implant procedure, a doctor will choose what, if any, anesthesia to use to ensure the patient's comfort throughout.
In most cases, patients do not experience major pain or discomfort following dental implant surgery. Any lingering discomfort can usually be managed by taking over-the-counter pain medication like Tylenol or Advil for up to 5 days following surgery.
If a patient requires a bone graft to fortify their jawbone or receive multiple dental implants, more significant discomfort may occur. Regardless, our experienced implant dentists at Brooks Dental thoroughly evaluate each patient post-surgery and prescribe any pain medications deemed essential to their recovery.
How Long do Dental Implants Need to Heal?
Generally speaking, most dental implants fully heal and integrate with the surrounding jawbone in approximately 4 to 6 months. However, it's important to note that the length of recovery can vary depending on a variety of factors, such as the density of the patient's jawbone and the number of implants placed.
There is no one-size-fits-all dental implant treatment because every smile is unique! If you want more detailed information about your personal implant treatment plans, do not hesitate to schedule an initial consultation with an implant dentist in Revere.
What Happens if I Don't Replace a Missing Tooth?
Replacing a missing tooth is about more than just cosmetics. Missing teeth can lead to serious negative health impacts over time, such as:
Shifting Teeth – Although teeth seem to be fixed in place, they can actually slowly drift out of position and into the open space left by a missing tooth. Dental drift can make it more difficult to properly clean teeth and even lead to bite problems.
Sunken Face – Chewing forces travel through teeth to stimulate the jawbone. When a tooth goes missing, the jawbone lacks this stimulus and as a result slowly begins to deteriorate. Jawbone deterioration can lead to a person's face appearing sunken and aged.
Poor Nutrition – Missing front teeth makes it harder to bite into fruits like apples or tear off bites of vegetables like celery. Missing molars, meanwhile, can make it more difficult to grind up tough foods like meat.
How Long Have Dental Implants Been Available?
Archeologists have uncovered evidence that early versions of dental implants were used as far back as 2000 BC in ancient China, where carved bamboo pegs sometimes replaced missing teeth. Sounds painful! Fortunately, modern dentistry has advanced quite a lot since that era.
In 1952, an orthopedic surgeon discovered the biocompatible properties of titanium, and soon thereafter dentists began successfully experimenting with titanium dental implants.
Modern dental implants have been in use since the 1970s and are today considered the most effective and reliable tooth replacement solution available.
The Rubik's Cube solver calculates the rotations to sove the unsolvable cube.