Teeth Whitening – Winthrop, MA
Bright, White Smiles Designed to Last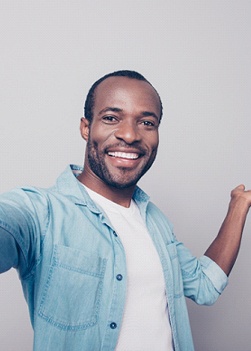 Looking to have a significantly whiter, brighter smile? In today's world, you've probably seen all kinds of methods advertised that claim to accomplish this. However, if you're not interested in investing several weeks of treatments only to achieve relatively limited shade improvements, consider the revolutionary, safe, and easy ZOOM!® process. With just a one-hour treatment session or our take-home kits, our ZOOM!® whitening system can lighten your teeth without sensitivity problems and with long-lasting results!
Why Choose Brooks Dental for Teeth Whitening?
Fast In-Office Whitening That Only Takes an Hour
½ Off Whitening When You Refer a Friend or Family Member
Convenient Take-Home Whitening Available
Who is a Good Candidate for Teeth Whitening?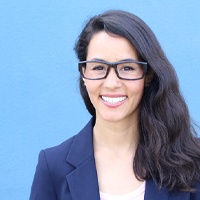 If you're interested in having your smile brightened, we recommend that you first talk with us regarding your specific goals so that we can evaluate how teeth whitening might impact your particular situation. Some people are simply better candidates than others for a successful whitening treatment. For example, if your teeth are darkened to a yellow, brown or orange tinge due to age, coffee, tea or smoking, chances are very good that teeth whitening will bring satisfactory results. However, if your teeth are a dark gray tone from fluorosis, smoking, or tetracycline use, whitening results may be a bit less dramatic; plus, whitening does not lighten artificial materials such as resins, silicants, or porcelains. Finally, teeth with periodontal disease or worn enamel typically do not respond well to whitening.
How Does Teeth Whitening Work?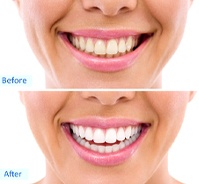 Although the treatment methods may vary, all teeth whitening solutions involve using a peroxide of some sort, usually hydrogen or carbamide. These chemicals naturally bleach out surface and even deep-set stains in the enamel. As a result, our professional whitening solutions can improve the coloration of your teeth by as much as 8 shades! That's much stronger than anything you'll be able to find at a store.
Take-Home Teeth Whitening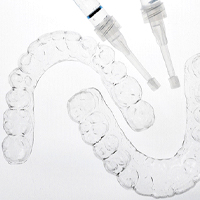 Although our take-home whitening kits may seem pretty similar to commercial whitening solutions, this treatment is different in important ways. For instance, instead of using one-size-fits-all whitening trays or strips, we actually fabricate trays to fit your unique teeth. During your consultation, we will collect impressions of your upper and lower teeth so that we can provide you with custom trays. As a result, the whitening gel can be evenly applied on your teeth for a seamlessly brighter smile.
In-Office Teeth Whitening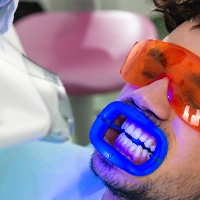 In today's world, everyone wants instant results. Well, we can give you dramatically whiter teeth in just one hour-long appointment! Using a light-activated, powerful whitening treatment, we can remove years of accumulated stains and discoloration in a shorter period of time. We take care of everything while you sit back, relax, and let the ZOOM!® treatment improve your smile.
Tips for Maintaining Your Brighter Smile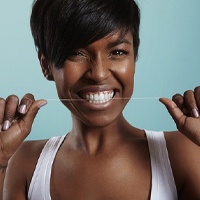 After whitening, your new, brighter smile will be preserved the longest if you're willing to forgo such habits as smoking, drinking coffee and drinking tea. Deeply pigmented foods and beverages can discolor your teeth again sooner than you want. Also, you need to implement good, healthy habits into your lifestyle, including daily brushing and flossing as well as regularly visiting our office for professional cleanings. These actions can keep stains from returning for as long as possible.