Emergency Dentist — Winthrop, MA
Broken Tooth? Serious Pain? We're Here to Help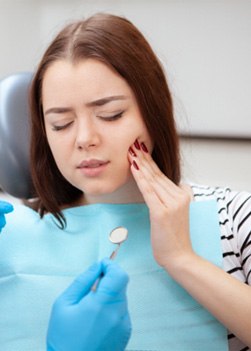 At Brooks Dental, we believe in being there for our patients when they need us most. That's why we encourage you and your family to see us for severe oral injuries or major dental pain. With our team of skilled dentists, we strive to offer same-day help for dental emergencies whenever possible. This approach lets us provide solutions that help you regain a complete, discomfort-free smile. So, go ahead and contact us for custom emergency care today.
Why Choose Us for Emergency Dental Care?
#1 Same-Day Emergency Appointments Available
#2 Outstanding Team of Dentists & Specialists
#3 State-of-the-Art Dental Techniques & Technologies
How We Treat Dental Emergencies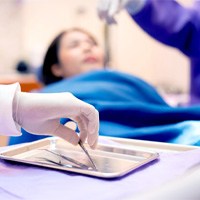 We don't want you to feel out of place during your emergency visit. To help out, we've listed some things you can expect from our urgent care process. These include the following steps:
A Same-Day Appointment . When you call us, we'll schedule your appointment as soon as possible. This visit will likely be on the very same day. While you wait, our staff will also give you custom first-aid tips over the phone.
An Emergency Exam. At the visit itself, we'll first perform a quick emergency exam. Doing so shows us the source and extent of your problem. It also lets us see how to relieve your immediate pain.
Review of Findings. After the exam, our dentists will review their findings with you; they'll even suggest possible procedures. From there, they'll draft a custom treatment plan that meets your needs. This last bit will include the estimated price and timeline for your care.
Proper Dental Care. Finally, our team will quickly address your oral issue. We can handle fillings, crowns, root canal therapy, and more, so you can trust us!
The Most Common Dental Emergencies
While dental emergencies can vary a lot, they often stem from common-yet urgent oral problems. Therefore, it's crucial that you call us quickly if or when you face one. Our team is equipped to handle a wide range of dental challenges. Furthermore, our office can solve your matter in very little time. With that said, then, contact us if you're experiencing any of these dilemmas.
Root Canal Therapy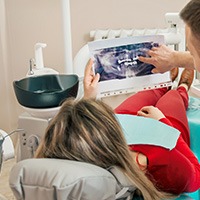 If you're experiencing a great deal of pain and/or sensitivity in a specific tooth, there may be an advanced infection present near the nerve of your tooth. In this case, our dentists are very likely to recommend root canal therapy as the best way to eliminate pain and save yourself the trouble of a missing tooth.
Using special tools, we will access the tooth's inner "pulp" and remove it from the canals, thereafter filling the canals with a safe, biocompatible substitute. Countless teeth treated with root canal therapy go on to last for many more years – this procedure has a success rate of over 95%!
Tooth Extractions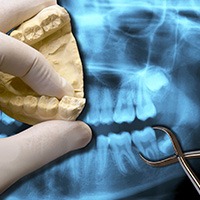 Despite our dentists' best efforts to avoid this option, tooth extraction may still become a necessity for patients with traumatic dental injuries or advanced infections. For example, we may need to remove a tooth or two to make way for important orthodontic treatment. On the other hand, a young patient's "baby tooth" might not fall out quickly enough to create space for adult teeth. Regardless, we'll prioritize your comfort at every stage of this treatment process and work on the proper tooth replacement solution (if needed) without delay.
Understanding the Cost of Dental Emergencies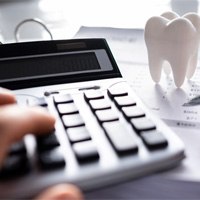 Naturally, you may fear that dental emergency care exceeds your budget. Drastic problems can sometimes involve drastic prices. However, the actual cost of a dental emergency varies by patient. You'll have to see our dentists to get an exact treatment estimate. Still, our office will work to make your treatment affordable. More specifically, we'll guide you through emergency care's pricing factors and our various payment options. This process will help relieve your stress about dental costs.
Keys to Preventing Dental Emergencies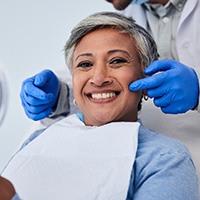 As you'd expect, it's always better to prevent a dental emergency in Winthrop than to manage one. The latter scenario involves more time, money, hassle, and often pain. Thankfully, you have the power to reduce your risk of urgent oral problems. All you need to do is integrate certain oral habits into your lifestyle. Although some emergencies are unavoidable, having these habits will help you steer clear of most unnecessary problems.
Visit Your Dentist Regularly
If you are not currently doing so, attend your regular dental checkups about every six months. These visits are meant not only to polish your teeth but also to diagnose and treat small issues before they get big. As a result, we can resolve problems as early as possible, sparing you the trouble of cavities, broken teeth, and more.
Maintain Good Oral Hygiene At Home
Caring for your smile isn't just a semi-annual task. It requires daily effort through cleaning your teeth and gums at home. Otherwise, plaque and tartar can build up and cause dental infections. As a result, you should brush at least twice and floss at least once every day. These little efforts can keep harmful bacteria and acids under control.
Stick to a Nutritious Diet
A balanced diet not only ensures that your body receives the vitamins and minerals it needs to fight infection and stay healthy, but it also helps keep the microbiome of your mouth in check. Sugary, starchy foods and drinks can encourage bad bacterial growth, which leads to decay or infection. Making smart choices in your diet, such as not chewing on ice, can also minimize chips and cracks in your teeth.
Wear a Mouthguard
Are you involved in contact sports? When you play football, rugby, or lacrosse, you must have a mouthguard, but even non-contact activities like soccer, basketball, or skateboarding can involve occasional blows to the face. Unfortunately, store-bought mouthguards often feel uncomfortable or don't stay where they're supposed to be. We can provide a custom mouthguard, which is precisely fabricated for your teeth, making it much more likely that you'll actually wear it when you need it!
Use Tools to Open Packages, Not Your Teeth
Opening bags or bottles may seem simpler if you use your teeth, but your pearly whites were not designed to bite onto these hard objects. To prevent chipping and cracking, take a few extra minutes and get a pair of scissors or whatever you need to safely open the packaging.