Dentist – Winthrop, MA
Get to Know Dr. Howard Brooks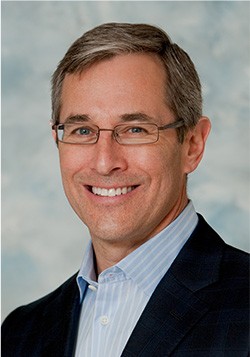 Dr. Howard Brooks has been practicing in the oral healthcare field for over three decades now, and his passion for serving and helping others has never wavered. Being able to change the lives of patients and create a positive dental care experience that leaves them talking about the great time they had at the dental office is always a wonderful feeling for him! To learn more about Dr. Brooks, keep reading below:
Why Did You Become A Dentist?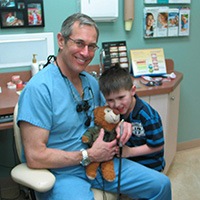 Dr. Brooks was lucky to grow up with Dr. Barry Brooks as his father, who created a wonderful family environment in his practice and had a genuine love for the profession. Additionally, Dr. Brooks had a lifelong love of working with his hands, fixing things, and communicating with other people – all of these elements can be found in the dental field, and he realized early on that this career with the right path forward for him.
Where Did You Study Dentistry?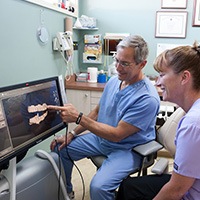 After attending the University of Massachusetts for his undergraduate degree, Dr. Brooks achieved his Doctor of Dental Medicine at Boston University's Henry M. Goldman School of Dental Medicine in 1987. He understands how dentistry continues to change over the years and the importance of staying up-to-date with the latest developments, which is why he also attends continuing education courses on a yearly basis, which have included the following topics:
Oral conscious sedation through DOCS
Practice management
Endodontics
Dental implants
Dentures
Dental technology
Cosmetic dentistry
Oral surgery
Dr. Brooks is currently a member of the American Dental Association and the Massachusetts Dental Society.
Outside of the Dental Office, What Do You Like to Do?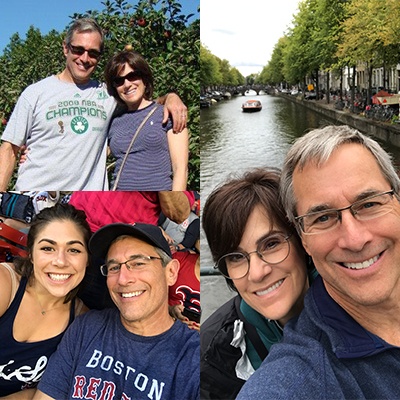 Dr. Brooks met his wife Debby while in college, and they have three grown children named David, Stephanie, and Leah. Dr. Stephanie joined Brooks Dental in July of 2018 and is now the 3rd generation dentist in the practice! David and Leah both work and live in Manhattan, NY.
When he isn't busy at work, Dr. Brooks enjoys spending quality time with his loved ones, skiing, golfing, exercising, doing yoga, traveling, and cheering on the Red Sox. He is also an avid gardener and loves growing exotic hot peppers in particular. He even creates and bottles homemade hot sauces!