Invisalign® Clear Braces - Winthrop, MA
Clear Aligners for Teeth Correction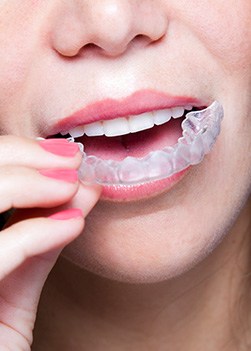 Have you always wanted to have straighter teeth? If you were to rate your smile on a scale of 1 to 10, would 9 or 10 be your honest answer? At Brooks Dental we can help you reach your perfect smile with Invisalign wireless metal free braces. The average treatment time is 8 months and your friends and co-workers will be unaware that you are straightening your teeth. They are comfortable, do not affect your speech, and can be removed when brushing your teeth or eating at your favorite restaurant. While straightening with Invisalign you will receive free home whitening. Call Brooks Dental today to schedule your free smile evaluation.
Why Choose Brooks Dental for Invisalign® Clear Braces?
In-House Orthodontist
No Metal Brackets & Wires Required
3D Computer Imaging for Confident Treatment Planning
Invisalign Treatment Process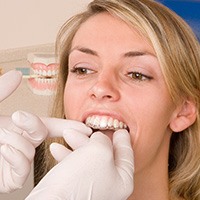 Invisalign, an orthodontic treatment approved by the FDA, is the virtually invisible method to straighten your teeth without conventional metal braces. With Invisalign, a custom-molded set of transparent, removable aligners will progressively reposition your teeth. You can simply remove the aligners before eating, brushing, flossing, or special occasions. This technology is more comfortable and convenient that traditional braces. Patients do not experience the mouth abrasions caused by metal and wires, and Invisalign aligners are easy to clean. Adjustment appointments aren't necessary, either.
How does Invisalign work? First, we use 3-D computer imaging to design a comprehensive treatment plan. This allows you to preview the final positioning of your teeth before you start treatment. Yes, you will see your future smile before treatment begins.
Then a lab will create a series of aligners to reposition your teeth over one to two years. You'll change aligners every two weeks until your smile is straight and beautiful. Typically, you will visit us every six weeks for progress reports.
Transparent, removable, no-hassle orthodontia. Now that should put a smile on your face!
Understanding the Cost of Invisalign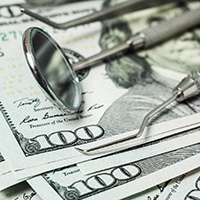 Every treatment is completely personalized, so the cost of Invisalign in Winthrop varies from patient to patient depending on their unique goals and needs. During your consultation, we'll need to evaluate several factors in order to provide an accurate estimate. Not only will you always know the cost of your treatment and all your payment options before beginning, but you can see exactly what your results will look like too! With the help of our 3D computer imaging, we can give you a preview of what your smile will look like after completing an Invisalign treatment. If you're ready to learn more, give us a call today or keep on reading!
Factors that Affect the Cost of Invisalign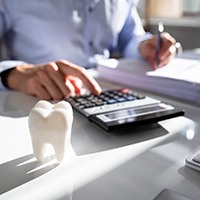 The condition of your unique smile and what you'd like to accomplish will of course influence the price of Invisalign. A few of the most important factors that will determine your end cost are:
The complexity of your case: Generally speaking, the more severe your case, the more expensive the treatment. For instance, closing one gap between teeth will be less costly than addressing major crowding, and straightening one row of teeth will be less expensive than treating both rows.
The length of your treatment: The Invisalign process uses a series of clear aligners, so naturally, the more aligners you need to address your orthodontic issues, the higher the cost of your treatment will be.
Your compliance during treatment: Invisalign comes with a lot of freedoms, but it also comes with a lot of responsibilities. If you don't follow instructions for how often to wear your aligners or take care of them, you could end up increasing the length and price of your treatment.
Invisalign VS Smile Direct Club™: Which Costs More?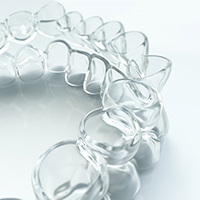 If you're interested in a straighter smile, you may have been tempted to try mail-in aligners like the Smile Direct Club. However, while these services may initially be less expensive, they could easily cost you much more time, money, and hassle in the long run! These kits offer little to no oversight from a trained professional, which means plenty of key factors can go wrong at any point. From unspotted oral health issues to improperly fitting aligners, many patients who try out these cheaper orthodontic services end up with issues that are worse than when they started!
Instead, put your smile in the experienced hands of our team here at Brooks Dental. We'll be with you every step of the way to answer your questions and ensure that your treatment goes as smoothly and comfortably as possible.
Does Dental Insurance Cover Invisalign?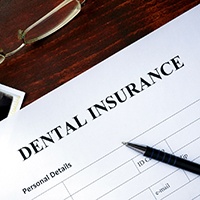 Some dental insurance polices offer partial coverage for orthodontic services, but they don't always include Invisalign. During your initial consultation, we can review the details of your specific plan to help you better understand what is covered. We're happy to check your benefits and file claims on your behalf at no additional charge.
Options for Making Invisalign Affordable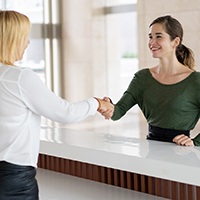 Dental insurance isn't your only option for paying for Invisalign! If you don't have dental insurance, or if you are unsatisfied with your coverage, we are pleased to offer flexible financing options through CareCredit. This third-party financer offers a variety of payment plans with low- to no-interest rates. These plans can help break up the cost of your Invisalign treatment into smaller, more manageable payments that fit into your monthly budget.