Meet Our Winthrop Dentists & Dental Team
Our patients love the gentle, caring manner of our skilled and talented dental team. You can be assured that our knowledge and experience is surpassed only by our desire to provide you with the best dentistry possible. As soon as you walk through our doors, you will be greeted by a friendly team of professionals who take a genuine interest in you and will treat you like family.
Mary, Clinical Team Leader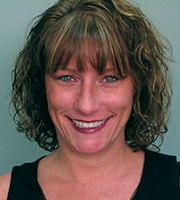 Mary joined our team 18 years ago and has been an invaluable asset to our practice ever since. Following her graduation from Winthrop High (Go Vikings!), she attended Bryman Institute and the Brooks School of Dentistry where she earned her certification in radiology, CPR, OSHA, and DOCS sedation. Mary says the best thing about her job is getting to hold her patients' hands through treatment. She is the proud mother of Casey, who's an accountant, and Daniel, who serves in the U.S. Marine Corps. Mary has a fun-loving personality and loves spending time and laughing with her friends.
One interesting fact about Mary: She knows all the words to all the songs that play in the office!
Alyssa, Registered Dental Hygienist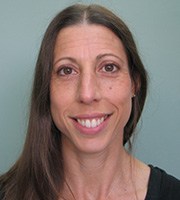 With 26 years of experience in the field and a genuine passion for helping others, Alyssa is an invaluable member of our oral healthcare team. She loves our patients and feels blessed to have the opportunity to work in an office where family values are #1. A firm believer in advanced education, Alyssa graduated Magna Cum Laude from both Northeastern University and Northern Arizona University, earning both her associates and bachelor's degrees in science. Additionally, she has her certifications in dental assisting, dental hygiene, local anesthesia, CPR/AED and HIPPA. She and her two children are a very close-knit family and love spending time together. In her free time, she enjoys exercising and obstacle course racing.
One interesting fact about Alyssa: She's been a certified personal trainer since 2010.
Anghelika, Registered Dental Hygienist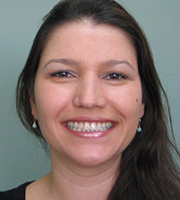 Anghelika has been a proud member of Brooks Dental for over 10 years now, and she loves spending quality time with patients and teaching them how to correctly care for their teeth. She graduated Summa Cum Laude from Mount Ida College in 2006 and received the Golden Scaler Award for excellent clinical skills and professional judgment. She is also certified in CPR, OSHA, HIPPA, and anesthesia. Outside of work, she is happily married and has two children. Spending quality time with her family is her top priority!
One interesting fact about Anghelika: She is bilingual and speaks fluent Russian.
Ellen, Registered Dental Hygienist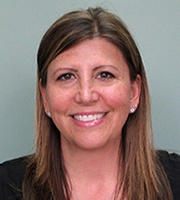 With 28 years of experience in dentistry and her education from Middlesex Community College, Ellen is committed to helping our patients achieve optimal oral health through quality dental care. She loves our positive, energetic working environment and our wonderful staff, all of whom she considers family. Ellen has earned her certifications in local anesthesia, OSHA, HIPAA, and CPR/AED. She has three beautiful children, and she loves spending time with her family. Outside of work, Ellen is an avid reader and enjoys fitness and traveling.
One interesting fact about Ellen: She has been studying Italian language and culture for seven years and attends language classes with her children every week.
Ashley, Dental Assistant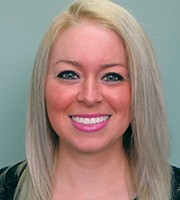 Ashley is originally from East Boston, and she attended Merrimack College and Everest Institute, earning her certifications in dental assisting, radiology, and CPR. She enjoys helping patients feel comfortable here at Brooks Dental, as well as helping them have a positive and fun experience from beginning to end. She's also proud to work with such a wonderful team! When she isn't busy at the practice, she spends her time modeling, listening to music, traveling, going to concerts, and hanging out at the beach.
One interesting fact about Ashley: She is a makeup artist and has her very own beauty line of false eyelashes called Beauty POP!
Lisa, Front Desk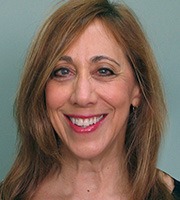 With over 20 years of experience and a sincere dedication to helping our patients achieve healthier smiles, Lisa is an important member of our team. She loves that the members of our staff are like family and all work together well to provide people with exceptional care. She also greatly enjoys meeting and getting to know new patients! Following her graduation from Winthrop High School, she earned her degree from the New England School of Art & Design. Originally from Peabody, she and her husband Steve have a daughter (with son-in-law), a son, and three cats. Outside of work, she spends her free time going to concerts, traveling, spinning, exercising, and hanging out with loved ones.
One interesting fact about Lisa: She is very passionate about all things art and design, including calligraphy, distressing furniture, painting, and more.
Kerri, Dental Assistant
Kerri was born in Lynn and now lives in the Winthrop area. She has over two decades of experience in the dental field and loves spending time with so many amazing patients and coworkers – they're like family! She achieved her education at Dental Careers of the North Shore and is certified in CPR, radiology, and OSHA. At home, she is married to a firefighter husband and has four children. Her hobbies include reading, exercising, and spending quality time with loved ones.
One interesting fact about Kerri: When she first got married, she lived in England for three years and did all sorts of fun traveling.
LAUREN, DENTAL ASSISTANT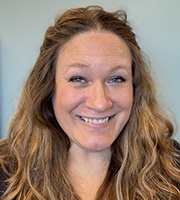 Lauren may be relatively new to our team, but she has spent the last two decades helping patients of all ages on their journey to a happy, healthy smile. She completed her studies at Salem State College and currently works as a part-time dental assisting teacher at North Shore Community College. In her free time, she enjoys traveling, kayaking, cooking authentic Persian food, and gardening. She also loves spending as much time as she can with her nieces and nephews and has volunteered in the Special Olympics!
One interesting fact about Lauren: she taught kindergarten in Tehran, Iran for four years!
JENNIFER, PRACTICE COORDINATOR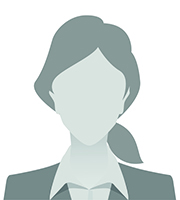 As our Practice Coordinator, Jennifer's favorite thing about her job is getting to know patients on a personal level. Originally from East Boston, she attended college in Bunker Hill. Today, she has more than seven years of experience in the world of dentistry. An exciting update: she and her husband tied the knot in August 2021! Together, they have a young daughter and Husky. Spending time with her family is her favorite thing to do, but she also thoroughly enjoys curling up with a good book.
One interesting fact about Jennifer: she was raised in Georgia and moved back to Boston when she was 21.