Orthodontics - Winthrop, MA
Transforming Smiles in No Time
Straight, healthy teeth are the fundamental components of a beautiful smile. If your teeth are crowded, gapped, crooked, unevenly spaced, or otherwise improperly aligned, the effects are more than cosmetic in nature. With orthodontic treatment at Brooks Dental, our team can help you achieve straighter, healthier teeth and a more confident smile all at the same time!
Orthodontic treatment can not only straighten your teeth to promote a more balanced and attractive smile, but it can also effectively reduce your risk of complications like cavities and gum disease. When teeth are aligned properly, they are inherently easier to clean and less prone to common concerns like tooth decay and uneven erosion. In addition, individuals with straighter teeth are less likely to suffer from periodontal disease, a serious oral health condition that can have systemic consequences if not addressed in a timely manner.
Why Choose Brooks Dental for Orthodontics?
In-Office Orthodontist & Invisalign
Life Changing Results for Both Children and Adults
Improve Oral Health & Self-Confidence
Invisalign® Clear Braces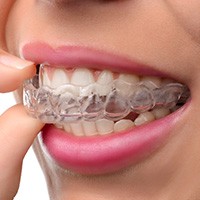 Many men, women, and teens shy away from the notion of spending years in metal braces. During your orthodontic consultation with our team, ask about Invisalign clear braces. These custom aligners are virtually invisible and effectively guide your teeth into their proper positions without metal brackets or wires. And, because Invisalign aligners are removable, you won't have to alter your eating habits or oral hygiene routine. Invisalign patients love the versatility and freedom they enjoy throughout the duration of their treatment as well as the incredible results that follow.
Learn More About Invisalign® Clear Braces
Traditional Orthodontics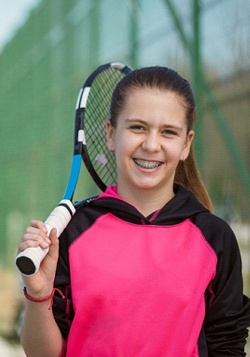 There's a reason why bracket-and-wire braces are still popularly used even with Invisalign available—traditional braces work! This treatment is effective for children, teens, and adults and often comes with a smaller price tag. If you or your child has more severe alignment issues, or if you're simply looking for a more affordable option to straighten teeth, our team can provide the treatment you need right here in our comfortable, familiar office.