Smile Makeover – Winthrop, MA
Get Beautiful Results With a Customized Smile Makeover
If you've always felt embarrassed or self-conscious about the appearance of your teeth, a smile makeover can be life-changing. Whether you need multiple cosmetic procedures or something simple like whitening, you'll enjoy more self-confidence in every area of life for many years. And with an entire team of experienced cosmetic dentists as well as an in-house orthodontist, you can rest assured that your smile will look and feel fantastic. Learn more about smile makeovers in Winthrop below, and don't hesitate to get in touch to schedule a consultation, or if you simply have questions. We can't wait to help you feel great about your smile!
Are You a Good Candidate For a Smile Makeover?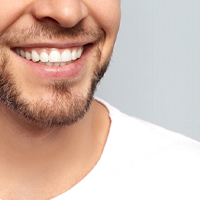 While we'll start by making sure you don't have cavities or gum disease that need to be addressed first, everyone can benefit from enhancing their smile. Here are just some of the cosmetic imperfections we can correct:
Gaps and crowding
Missing teeth
Stains and discoloration
Chips and cracks
Small or oddly shaped teeth
Worn down teeth
Enamel defects such as pitting or mottling
What Types of Procedures Will Your Smile Makeover Include?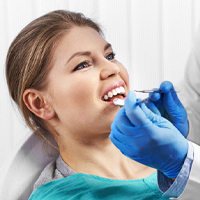 We customize every smile makeover for each person's unique needs and goals. Here are some of the procedures that could be included in your treatment plan:
Porcelain veneers
Metal-free fillings and crowns that blend in with your smile
Dental bonding
Zoom! Teeth whitening
Orthodontic treatment, including Invisalign clear braces
Gum recontouring
Dental implants
The Smile Makeover Process
We'll start with a consultation so we can talk about your goals and evaluate your needs. From there, we'll recommend the best options for your smile makeover, which could include just one treatment or multiple procedures. Then we'll give you an estimate of your costs and discuss how long it will take to get your results (many procedures are done in just 1 or 2 visits). We'll also explain what you can expect at your appointments and answer any questions you may have.
The Benefits of a Smile Makeover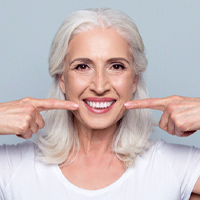 By enhancing your appearance with cosmetic dentistry, you'll enjoy all the benefits of a beautiful smile for many years, including:
It's easier to navigate your personal and professional life. In fact, researchers have found that an attractive smile helps others see you as more competent, likable, and intelligent.
Many of our patients get their results in just 1 or 2 visits.
Our cosmetic procedures are safe and reliable.
For some patients, a smile makeover can even improve their dental health.
If you'd like to take the first step towards having a smile you love, give us a call to schedule a consultation today!