Traditional Braces – Winthrop, MA
Your Path to a Straighter, Healthier Smile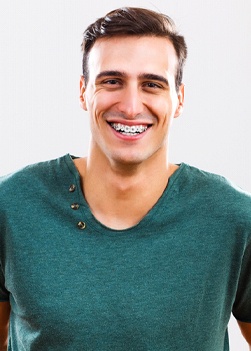 When you think about orthodontics or straightening teeth, what's the first thing that comes to mind? In all likelihood, you picture metal brackets with wires. This treatment has been used for many decades and continues to be one of the most popular orthodontic options. At Brooks Dental, we're proud to have Dr. Julianne Bruno, who is a highly trained and qualified orthodontist, on our staff to offer expert treatment to our valued patients. If you are interested in learning more about traditional orthodontics for you or your child, give us a call at our Winthrop office!
Why Choose Brooks Dental for Traditional Orthodontics?
Treatment for Patients of All Ages
On-site Orthodontist
Affordable Financing Available
How Traditional Braces Work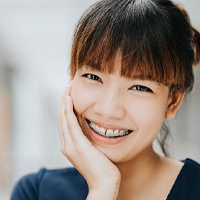 Like Invisalign, braces put pressure on the teeth to gradually shift them into a straighter position. Unlike Invisalign, with traditional braces metal brackets are attached to the front of the teeth. A metal wire connects the brackets, and tiny rubber bands are placed over the brackets to hold the wire in position. Then, we adjust the wire to slowly and gently force the teeth into ideal alignment. You may experience some mild discomfort afterward, but it subsides after a few days. Periodically, you'll return to our office for another adjustment.
Benefits of Traditional Braces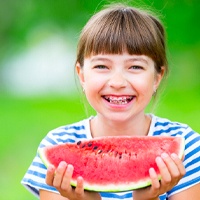 Although the brackets and wires aren't as subtle as Invisalign, traditional braces have many advantages, including the following:
Effectiveness for nearly all cases. Braces can correct even severe misalignment.
Easy compliance. You don't have to worry about misplacing or losing your braces because they're attached directly to the teeth.
Affordability. In most cases, traditional braces cost less than Invisalign, and this treatment is covered by more insurance plans than Invisalign.
How to Be Successful with Braces
In order to have a straight, healthy, and beautiful smile at the end of treatment, you need to follow our instructions. Here are some examples of the things you can do to ensure successful results:
Attend all your check-in, adjustment appointments.
Make sure you brush and floss your teeth daily, preferably after each time you eat.
Avoid eating sticky foods like gum, gummy candy, or dried fruit.
Stay away from hard foods that may dislodge a bracket or the wire such as popcorn or uncut apples or carrots.
Manage any discomfort after adjustments through eating soft foods and taking over-the-counter pain medicine.
Contact us right away if a bracket comes loose or the wire pokes out.