Dental Implants — Winthrop, MA
Replacing Missing Teeth for Life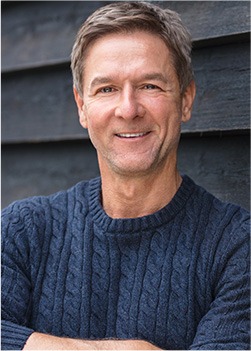 When people lose permanent teeth due to accident, injury, disease, or extraction, dental implants can be a secure, functional tooth replacement option. They're superior to many other choices because they restore function and comfort without having to involve other healthy teeth. Dental implants do not rely on neighboring teeth or other oral structures for support, thus maintaining the integrity of your overall oral health. Dental implants also have a high success rate and last for many years, as most patients maintain their implant restoration for life.
Since implants are permanently, surgically anchored into the jawbone, they eliminate the inconvenience and discomfort of ill-fitting removable prostheses. After decades of use, they have a 95% or higher proven success rate in appropriately chosen cases. If you're interested in learning more about dental implant supported tooth replacement, contact Brooks Dental to schedule an appointment in our Winthrop dentistry practice. Our skilled dentistry team will review your current oral health and help you find the right dental restoration option to meet your needs.
Why Choose Brooks Dental For Dental Implants?
#1 Surgical Dental Implant Placement & Restoration in 1 Office
#2 All-Digital Technology for Superior Precision & Comfort
#3 Replace Any Number of Lost Teeth for Life
What Are Dental Implants?
A dental implant is simply a small post, usually made of titanium, that's inserted surgically into the jawbone below the gum surface at the location of a missing tooth. The body naturally accepts it as a tooth root since titanium is biocompatible, fusing to it to create a secure bond. An abutment is connected to the implant post to allow a custom-made dental crown to be attached to fill the empty space. If you are missing several teeth or all your teeth, you can use dental implants to hold the bridge, partial, or full denture in place.
The Dental Implant Process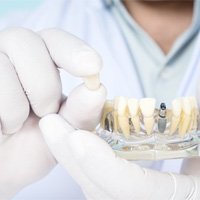 The dental implant procedure consists of several different components, including an initial surgery. While many general dental practices in the greater Winthrop community have to refer their patients to outside specialists for this portion of care, Brooks Dental is happy to now offer the expertise patients need right here in-office. This means that every stage of your smile transformation – from the initial consultation to the placement of finished, high-quality restorations – will be carried out by the same team you already know and trust.
Benefits of Dental Implants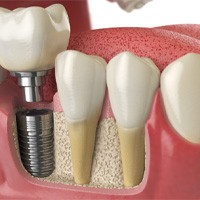 More than 500,000 dental implants are placed every year due to the various benefits they offer. In addition to offering a long-term solution, they closely look and feel like natural teeth. Some of the most popular benefits dental implants have to offer also include:
Over a 95% success rate.
All-ceramic material makes them look natural.
Regain 80% or more of your biting force.
Preserves your jawbone's density and strength.
Reduces your risk of cavities, gum disease, and additional tooth loss.
Protects your facial structures.
Does not alter healthy teeth.
Easy maintenance and care.
Potential to last for a lifetime.
Unmatched security.
Improves confidence.
Cost-effective and long-lasting.
Who Dental Implants Can Help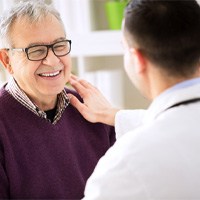 Patients with a wide spectrum of tooth loss, from a single gap to an entire arch, can often benefit from the transformative power of dental implants. Generally, if you have missing teeth and good oral and general health, you are a candidate for the treatment. Your medical history and lifestyle habits will be discussed to ensure that your risk factors for implant failure are minimal. In some cases, you may need additional procedures prior to being a candidate for implant placement, such as bone grafting or tooth extractions. Read on as we cover who dental implants can help, how many teeth they can replace, and what it takes to be a good candidate for this potentially life-changing treatment.
Who Is a Good Candidate for Dental Implants?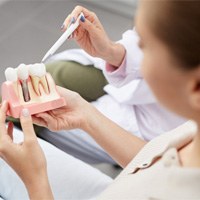 With innovations in the placement process and materials, more patients than ever before are good candidates for dental implant supported tooth replacement. Some limiting factors may include:
Poor general health
Inadequate bone structure
Diseased gums
Chronic oral health problems such as teeth clenching and grinding (bruxism)
Systemic diseases
Unhealthy habits such as smoking and excessive alcohol consumption
However, if you're not initially a good candidate for dental implants, we can often help you become one with preliminary treatments like bone grafting or gum disease therapy. Once you qualify for dental implants, we can design your treatment plan around how many teeth you're missing:
Missing 1 Tooth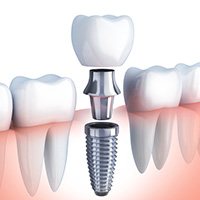 When replacing a single tooth, an all-porcelain dental crown can be paired with an individual dental implant for an outstanding result. This modern procedure is superior to anchoring a traditional dental bridge in place because it doesn't require the surrounding natural teeth to be negatively altered in any way.
Missing Multiple Teeth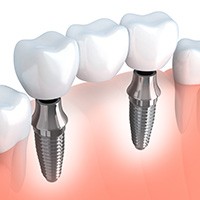 All-porcelain dental crowns can be fitted over multiple dental implants throughout the mouth. However, if we need to replace several missing teeth that used to appear in a row, an implant bridge is another viable option. We will place two dental implants on either side of the gap and fit the prosthetic teeth into place over them, replenishing the space with a sturdy, lifelike replacement.
Missing All Teeth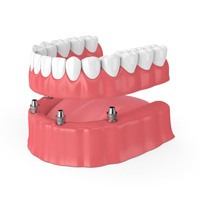 For patients with more advanced tooth loss, an implant denture may be recommended. Partials fill gaps in the smile, replacing numerous consecutive and nonconsecutive teeth, and can usually be supported by three to four implant posts. Full dentures replace an entire row of missing teeth, and they are usually anchored using four to six implant posts.
Understanding the Cost of Dental Implants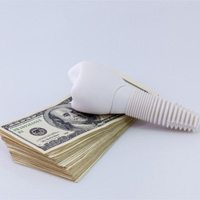 If you're shopping for the best Boston dental implants price, there are some things you need to understand. The first is that all dentists want their patients to receive the highest quality treatments that will last and most closely mimic the natural function of their healthy teeth, but we don't want patients to receive treatments they don't feel comfortable financing. At Brooks Dental of Winthrop, we work hard to keep our treatment costs reasonable, and that includes providing dental implants at an affordable price.
Before we begin your dental implant tooth replacement plan, we will carefully explain pricing and out of pocket costs associated with it. Our team is happy to offer a number of payment and financing options to fit the out-of-pocket costs into your budget. If you have questions about dental implant costs or any aspects of this treatment process, call to schedule a dental implant consultation with us today.
How Much Do Dental Implants Cost?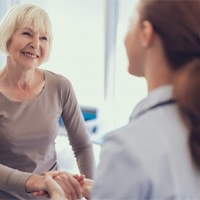 The cost of a single dental implant post can run between $500 and $3000 depending on the material used, size of the implant, and the type of implant post. Luckily, many manufacturers offer patients discounted pricing if they need more than one implant post.
What Influences the Cost of Implant Tooth Replacement?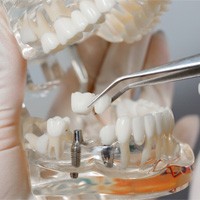 In addition to the price of the implant posts and their surgical placement, there are several other treatments you may need throughout the course of your implant tooth replacement plan that will affect the cost, including:
The need for preparatory treatment like tooth extraction and bone or soft tissue grafts
Sedation dentistry services that help patients maintain comfort and relaxation throughout treatment
The tooth replacement prosthetic, including dental crowns, bridges, and dentures
Does My Dental Insurance Cover Dental Implants?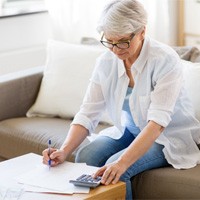 In most cases, dental insurance does not cover the cost of dental implant posts or their surgical placement, but you will likely receive dental insurance coverage for some other aspects of your treatment plan. Many dental benefit plans provide coverage for preparatory tooth extractions and grafting, sedation dentistry, and your replacement tooth or teeth. We will help you to maximize this coverage to ensure you have the lowest possible out-of-pocket treatment costs for your entire treatment plan.
How Does the Dental Fee Plan Work?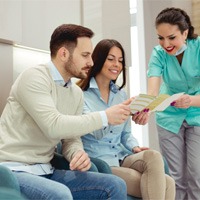 We are happy to offer many patients financing through our Dental Fee Plan. With pre-approval, this plan can be a great option to help patients spread the cost of their implant supported tooth replacement plan out of over several months. Additionally, we are happy to work with third party financiers that specialize in providing low and no interest payment plans for qualified patients. Please don't hesitate to ask about the Dental Fee Plan or third-party financing during your consultation visits.
Can I Use My FSA or HSA Funds for Dental Implants?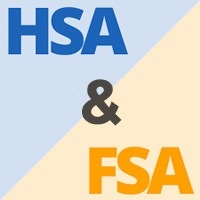 We are happy to accept payments from flexible spending accounts (FSA) and health savings accounts (HSA). If you have one of these accounts through your benefit provider, let us know when we are planning out your payments, and we will be happy to help you put these monies to their best use to offset treatment costs.
Dental Implant Technology
When placing dental implants, in order to ensure a successful procedure and a comfortable experience for a patient, we put together extremely detailed treatment plans beforehand. To do so, we utilize our 3D cone-beam scanner, which enables us to create three-dimensional X-ray images of the teeth, jaw, and surrounding oral structures, including the nerves and soft tissues. This allows us to personalize a procedure to a patient's dental anatomy as well as find the perfect locations for their new teeth.
<Learn More About 3D Cone-Beam Imaging>
Dental Implant FAQs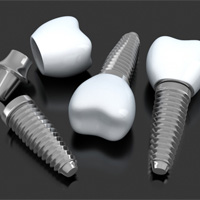 Are you tired of living with the challenges of missing teeth? If traditional forms of tooth replacement have failed to give you the results that you want, Brooks Dental has the solution you need with dental implants in East Boston. As the most predictable and reliable option to replace your missing teeth, you can make a true investment in your quality of life and oral health. Before you are ready to commit to the procedure, you likely have several questions. To help you make the right decision, we have the answers you need.
Can I Smoke with Dental Implants?
Smoking and tobacco use of any kind lowers your body's ability to heal and fight infections, which can lead to dental implant failure. As a result, it is best to avoid tobacco in any form to decrease your risk for implant failure.
How Successful Are Dental Implants?
Dental implants offer over a 95% 10-year success rate. With the right aftercare, like maintaining your oral hygiene and regular dental appointments, the implant post can easily last for a lifetime.
What Are Dental Implants Made Of?
Dental implants in Revere are most commonly made from titanium, an incredibly strong metal. Titanium is biocompatible, enabling it to fuse with the jawbone and provide a sturdy base for a new replacement tooth. A crown, bridge, or denture is placed on top of the implant and securely fastened by a small piece called an abutment. These dental prosthetics are often made from porcelain or similar ceramic material, which are both strong enough to stand up to natural chewing forces and can be color-matched to blend in perfectly with a patient's smile.
How Long Do Dental Implants Need To Heal?
Generally speaking, most dental implants fully heal and integrate with the surrounding jawbone in approximately 4 to 6 months. However, it's important to note that the length of recovery can vary depending on a variety of factors, such as the density of the patient's jawbone and the number of implants placed.
There is no one-size-fits-all dental implant treatment because every smile is unique! If you want more detailed information about your personal implant treatment plans, do not hesitate to schedule an initial consultation with an implant dentist in Revere.
What Happens If I Don't Replace a Missing Tooth?
Replacing a missing tooth is about more than just cosmetics. Missing teeth can lead to serious negative health impacts over time, such as:
Shifting Teeth – Although teeth seem to be fixed in place, they can slowly drift out of position and into the open space left by a missing tooth. Dental drift can make it more difficult to properly clean teeth and even lead to bite problems.
Sunken Face – Chewing stimulates blood flow in the jawbone. When a tooth goes missing, the jawbone lacks this stimulus and as a result slowly begins to deteriorate. Jawbone deterioration can lead to a person's face appearing sunken and aged.
Poor Nutrition – Missing front teeth makes it harder to bite into fruits like apples or tear off bites of vegetables like celery. Missing molars, meanwhile, can make it more difficult to grind up tough foods like meat.
How Long Have Dental Implants Been Available?
Archeologists have uncovered evidence that early versions of dental implants were used as far back as 2000 BC in ancient China, where carved bamboo pegs sometimes replaced missing teeth. Sounds painful! Fortunately, modern dentistry has advanced quite a lot since that era.
In 1952, an orthopedic surgeon discovered the biocompatible properties of titanium, and soon thereafter dentists began successfully experimenting with titanium dental implants.
Modern dental implants have been in use since the 1970s and are today considered the most effective and reliable tooth replacement solution available.