Sedation Dentistry - Winthrop, MA
Relaxation & Comfort for Patient Needs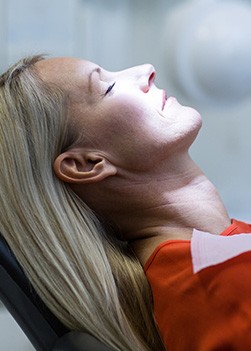 Many patients experience dental anxiety or fear when faced with an upcoming appointment, and sometimes, regular amenities just aren't enough to combat the problem. With the help of oral conscious sedation techniques, you can get multiple dental procedures completed in one visit without having to suffer from dental anxiety. We offer a complimentary consultation to see if you qualify for sedation dentistry. If you've been avoiding the dentist because of these feelings, please pay a visit to Brooks Dental. Our sedation dentistry services can provide you with that valuable extra layer of comfort and relaxation that you need to feel truly at ease as we improve the health and beauty of your smile.
Why Choose Brooks Dental for Sedation Dentistry?
Complimentary Sedation Dentistry Consultation
Patient Comfort Is Priority #1
Compassionate & Knowledgeable Team
Oral Conscious Sedation
For patients who struggle with moderate to severe dental anxiety, conscious sedation is available. The process is simple - we'll prescribe you an oral medication to take at a predetermined time before your actual procedure. Once we've helped you get fully comfortable in the treatment chair, we'll start improving your smile. Patients who undergo conscious sedation are still able to respond to commands and questions from our team, but they enter a deep state of relaxation, such that they remember very little about their appointment once it's over. You will need a trusted friend or family member to accompany you to the appointment and to keep an eye on you for the rest of the day.
Call to Learn More About Sedation Dentistry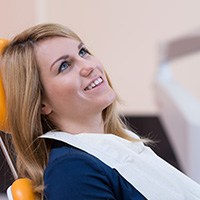 At Brooks Dental, we're committed to providing you with dental solutions that create both optimal health and gorgeous smiles. Contact our Winthrop, MA dental office today to schedule an appointment.