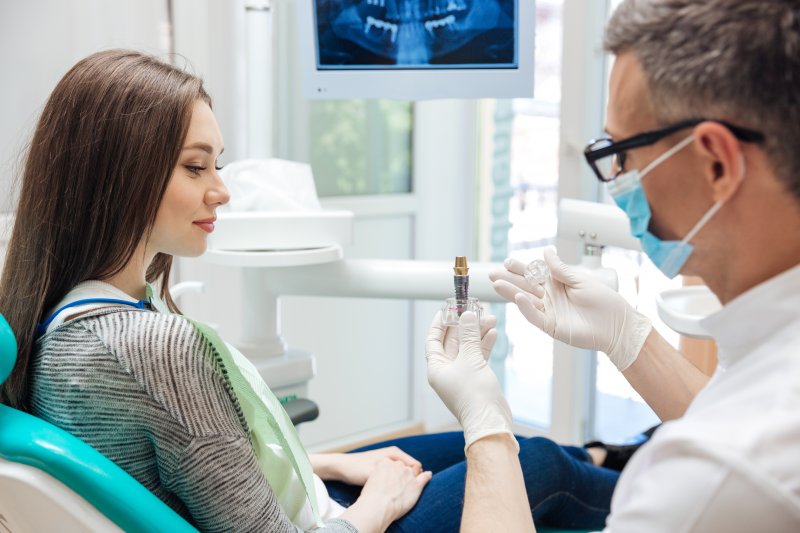 For patients with tooth decay, gum disease, and other dental injuries, your dentist's top priority is saving your tooth. However, if these issues are neglected or you are missing a tooth, then opting for a dental implant is the next best option. In fact, roughly 3 million patients in the U.S. have dental implants, and an additional 500,000 implants are placed each year. Plus, this popular restorative procedure increased by over 6% between 2019 and 2020 alone! If you have a missing tooth, poor bite, or impaired speech and are thinking of opting for dental implants in Revere, then priority number one is finding the right dentist. To prevent the process from becoming overwhelming, read on for five things to look for in an implant dentist.
Relevant Training and Education
After receiving their dental doctorate, many dentists complete continuing education courses to stay up to date on the latest in their field. Plus, they can pursue residencies and advanced training in certain specialties, like periodontics or dental surgery. Subsequent trainings and certifications can enhance their skill and distinguish them from other practices, which helps patients find the right dentist for their procedure. Fortunately, you can easily find this information on the "about us" page of their website!
Years of Experience
Degrees and schooling are crucial, but hands-on experience and expertise are equally as important. Therefore, make sure to take note of how many years they have practiced dentistry. Not only will this give you insight into their years of real-life application, but it will also give you an idea of how many procedures they have conducted. This information is vital for any oral procedure, but it is especially significant for dental implants since they are surgically placed into your jawbone.
Philosophy of Care
Dental implants have been used for decades to restore the smile, bite, and speech of patients. However, it is important to note that they are not the right fit for everyone. A good implant dentist will consider your oral hygiene routine, lifestyle habits, gum health, and other factors that can leave you vulnerable to dental implant failure. From there, they will discuss which treatment option is the best fit for you to get the long-lasting results you desire.
Insurance Coverage
To ensure you get the oral care you need without draining your bank account, it is important to discuss your insurance coverage with your implant dentist. Make sure to get information on pricing and how you can maximize your benefits to cover the procedure. That way, you can focus on your recovery without worrying about receiving a hefty bill down the line!
Personality
Between initial appointments, the treatment day, and follow-up visits, your time at their office adds up quickly! To ensure that you have an enjoyable experience that makes you genuinely look forward to your procedure, make sure to pick an implant dentist who makes you feel welcome and taken care of. After all, the last thing you want is to dread your visits or put them off altogether because you aren't fond of your dental team!
Dental implants can be life-changing for patients with gaps in their teeth, a weak bite, and impaired speech. By considering the above factors, you can find an implant dentist who is right for you!
About the Practice
For over three decades, the team at Brooks Dental has used the latest technology, their passion for dentistry, and their dedication to excellence to provide their patients with world-class care that is second to none. In addition to helping their patients achieve strong, healthy smiles, each member of the staff uses their extensive experience and clinical skill to create personalized smile makeover plans for jaw-dropping results. If you are looking for a dentist in Revere to upgrade your smile, don't hesitate to visit their website or give them a call at 617-846-1811.