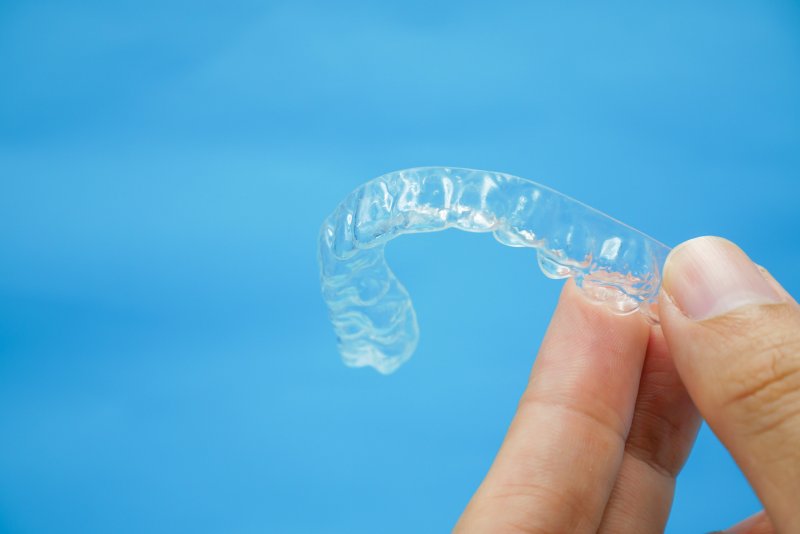 One of the many perks of Invisalign treatment is that the discreet trays deliver results in an average of just 12 months! So, it can be discouraging when you fall off-track with your timeline, requiring more time and money spent on braces. If your teeth aren't "tracking" properly, don't get discouraged. Instead, keep reading for a few must-know tips to help get you back on track.
#1. Use Your Invisalign Chewies
To guide your teeth into their new and improved position, your Invisalign aligners must be placed snugly against your teeth. "Seating" your aligners in properly isn't always easy, however, especially when transitioning to a new set of trays. That's what Invisalign chewies are for! Biting down on the soft, flexible material can force your aligners down over your teeth and into the correct place.
#2. Wear Your Aligners for 22 Hours a Day
Once you've got your aligners in the right position, the next step is to wear them for 22 hours a day. Neglecting to do so will result in your teeth not moving as quickly as they should. To prevent that from happening, only take them out when you are eating, drinking anything other than water, or completing your oral hygiene routine.
#3. Take Care of Your Aligners
Like your teeth, your aligners require daily care. The first step is to avoid rinsing them with hot water since this can warp their shape and render them virtually useless. Furthermore, store them in a protective case when they aren't in use to prevent chips, cracks, and other damage. Lastly, keep them clean by soaking them in a special cleaning solution daily. This will help keep them bacteria-free, which will decrease your risk of falling off track because of dental problems like cavities.
#4. Ask Your Dentist About "Backtracking"
If you've followed the above three best practices and you still aren't seeing progress, then ask your dentist about "backtracking." Don't worry – it's not as bad as it sounds. If necessary, you'll be given one of your previous set of aligners, which you will wear for a bit longer to ensure your teeth have fully moved into the position they need to be in for your next set of trays. Before you know it, you'll be back on track with your treatment plan!
Since Invisalign delivers beautiful results time and time again, it can be difficult to be patient while waiting to see your own. To enjoy perfectly straight teeth sooner rather than later, make sure to keep the above tips in mind and talk to your dentist if you've fallen off-track with your treatment plan.
About the Practice
At Brooks Dental, our exceptional team of dentists are here to provide you with the healthy, happy, beautiful smile you deserve. Thanks to our in-house orthodontist, we can use Invisalign to move your teeth into a more aesthetically pleasing, properly aligned position. Plus, if you run into any issues along the way, they can swiftly intervene to get you back on track. If you have questions about the Invisalign process or would like to schedule an appointment, don't hesitate to visit our website or give us a call at 617-846-1811.