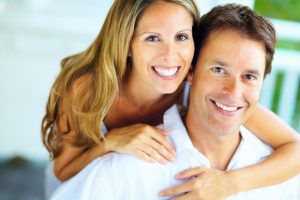 Dark, dingy teeth — no one wants them, but the truth is they're one of the most common side effects of age. Thankfully, you can rejuvenate your smile and look years younger with a professional teeth whitening treatment in Revere! Brooks Dental can help you reveal your whitest, most dazzling smile in just one visit to our state-of-the-art practice. Keep reading to find out more about this wonderful cosmetic option today!
Get the results you want with professional teeth whitening
If you'd like to enjoy a more youthful, dazzling smile without undergoing major cosmetic treatments, it's time for you to learn about professional teeth whitening through Brooks Dental. All it takes is one, one hour visit to our Winthrop office, and you're walking out of our doors with a smile that's up to eight shades brighter! We're pretty sure those are the kind of results anyone can make time for.
Why choose professional whitening in Revere
Right now, you may be thinking one thing: with so many over-the-counter brightening options available, is a professional treatment really all that necessary? We've got just one thing to say — yes, it is. Over-the-counter, one-size-fits-all whitening solutions simply aren't as strong as what you can get through a professional. So if you want real results, really fast, choose professional whitening from the very beginning.
Zoom! Whitening
The Zoom! Whitening system is truly incredible. It's an in-office treatment that combines the forces of a high-powered whitening gel with a special UV light applied in 15 minute intervals. After just three applications of the light, the results are in — and your smile is whiter and more beautiful than ever before!
Good candidates for professional teeth whitening include those who:
Have teeth stained brown, yellow or orange shades from food, drink and the passage of time

Wish to whiten their natural tooth structure, rather than artificial materials

Whose stains are not the result of fluorosis or medications
Schedule your appointment today
When you suspect teeth whitening in East Boston may be just the right thing for you and your smile, why don't you contact Brooks Dental to find out if you're a good candidate for in-office Zoom! Whitening? If you're enthusiastic about making big time changes in your smile, chances are good you're an excellent patient for the treatment — and we can't wait to see how a sparkling smile looks on you.