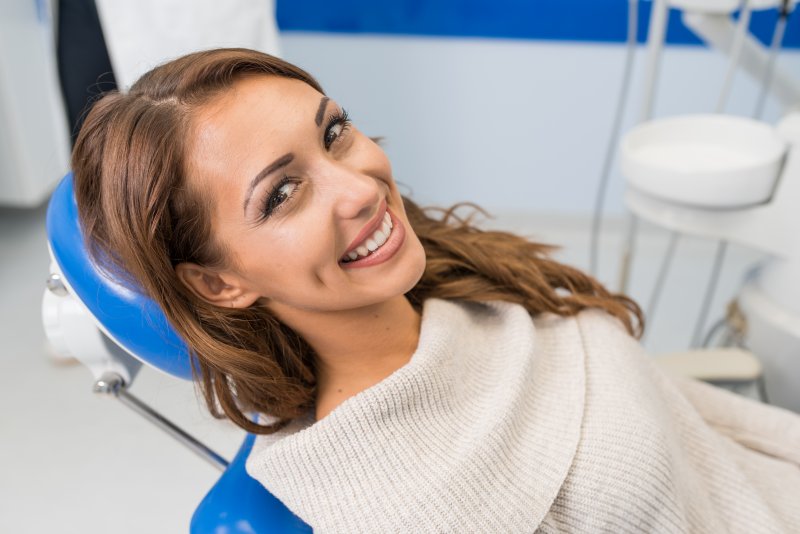 When embarrassed by crooked or gapped teeth, it can be difficult going to work or school; however, once you undergo the necessary orthodontic treatment to repair and rebuild your smile, having straight teeth can help you to feel more beautiful than before. But it's not only your aesthetics that will benefit from this change. A local dentist explains how your overall health can be positively impacted by your decision to straighten your pearly whites.
Straight Teeth Are Easier to Clean
When teeth appear crooked, crowded, or gapped, it can be difficult trying to effectively brush and floss your tooth. As a result, you can be left suffering from cavities and gum disease. However, once your teeth are straightened, it makes your oral hygiene routine much easier, allowing you to floss between teeth and remove bad bacteria and food particles that can burrow into crevices and wreak havoc on your smile.
You'll Notice Less Wear and Tear on Your Teeth
As long as your teeth remain straight, you will be less likely to notice substantial wear and tear to your tooth enamel. When chewing, eating, or even speaking with a misaligned bite, the way you smile aligns can pose a threat to the lifespan of your enamel. This common problem can lead to an uneven gum line, small fractures and chips, and even periodontal disease. Fortunately, by choosing to pursue orthodontics and straighten your bite, you can reduce your oral and overall health risk as well as minimize the costly procedures in the future.
Straighter Teeth Allow For Better Gut Health
How you consume your food can make a big difference in the way it impacts your overall health. While it's important that you eat nutritious foods filled with healthy vitamins and minerals, you should also be mindful of how your teeth can help or hinder the overall eating process. When misaligned teeth exist, you may be unable to chew your food as thoroughly, resulting in poor digestion. Your gut and intestines will need to work overtime to try and process the remnants. However, with straighter teeth, you can more easily chew your food, which will improve digestion and prevent common stomach issues like bloating, gas, heartburn, and even GERD.
Straighter teeth are also known to minimize the potential for chips, cracks, and other minor injuries that can lead to a necessary visit with your emergency dentist. They can also make it possible to enjoy life without chronic pain in your neck, shoulders, and head. No matter the reason for choosing orthodontics or even veneers to achieve a straighter smile, you'll notice a dramatic improvement in how you look and feel, allowing you to embrace a better quality of life.
About the Practice
Brooks Dental is a hometown practice based in Winthrop and is led by not only three generations of dentists but also a team of expert professionals who are committed to seeing residents smile brighter. Offering comprehensive care that ranges from preventive and restorative services to cosmetic dentistry and orthodontics, you can count on us to provide the assistance you need to achieve your smile goals. No matter the reason for your visit, we can enhance your aesthetics and improve your oral and overall health using state-of-the-art techniques and technologies. If you're ready to do something about your crooked or misaligned smile, contact us at (617) 846-1811.