WE ARE PROUD TO HONOR BROOKS DENTAL FOR 60 YEARS OF SERVICE!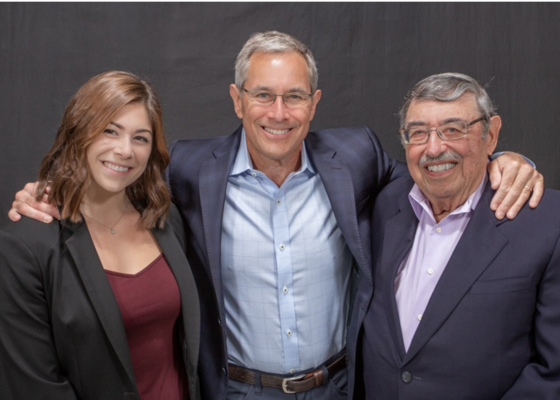 Brooks Dental is incredibly proud to be serving the residents of Winthrop and surrounding communities. It's amazing to think that we've been established right here in Winthrop Center for 60 years now. Dr. Barry, Dr. Howard, and Dr. Stephanie Brooks are honored to continue the Brooks Dental legacy.
In this special edition of our practice newsletter, you will learn the stories of how each of the three generations came to join the practice. Additionally, as part of our 60th year anniversary, you can take advantage of our New Years' and Valentine's Day whitening special of ½ off through February 2020…that's over $300 in savings! We hope that you enjoy our story of how Dr. Barry Brooks created an office that allowed generations of dentists to provide exceptional care to the community.
---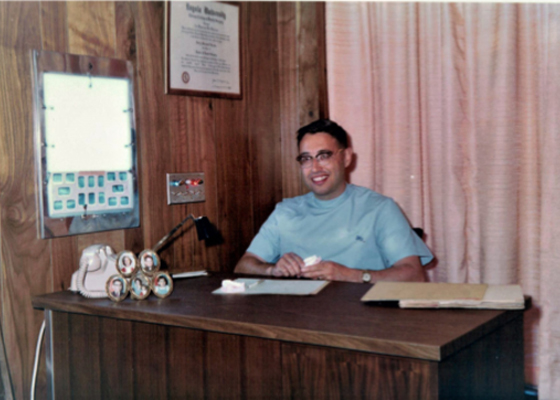 How Dr. Barry Founded Brooks Dental
Dr. Barry Brooks grew up right here in Winthrop, MA. His father had a couple of friends that happened to be dentists, and they had only good things to say about their profession. It was then that Dr. Barry became curious about pursuing a dental career.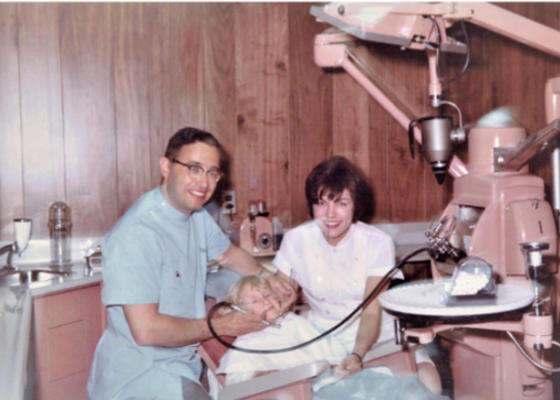 Dr. Barry attended Harvard College (now University) in Cambridge, and he thereafter decided to apply to dental schools. He ended up attending Loyola Dental School in Chicago, graduating at the top of his class. He then went into the Army Dental Corps for two years, which at the time was customary of new dental graduates. He was assigned to Ft. Leonard Wood in Missouri where he practiced dentistry on the soldiers and their families.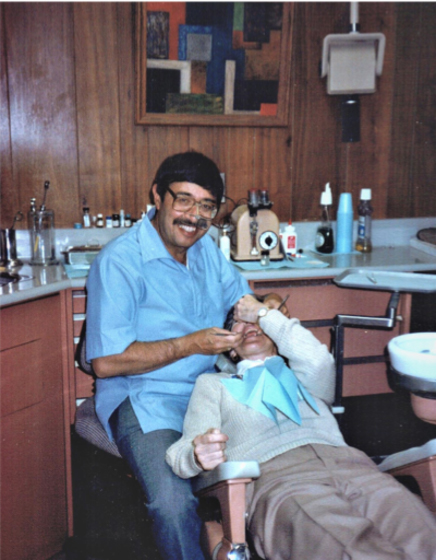 After serving, Dr. Barry returned to his hometown of Winthrop and began looking for a place to open a dental office. At the time, the town did not have many dentists practicing, so he realized, what better spot to open than in the center of town? He opened Brooks Dental in November of 1959 and was overwhelmed with patients immediately! His office drew in many families with children, and because water fluoridation had not become the norm yet, many kids came in with lots of cavities. His wife, Eleanor, was actually a dental assistant before Dr. Barry became a dentist, so she worked in the office with him right from the start. He also hired a secretary and a hygienist to start with, and the practice stayed very busy through the coming years.
Dr. Barry and Elly brought up six children, hoping that one of them would be interested in continuing the legacy at Brooks Dental. Their son, Howard, attended Boston University School of Dental Medicine and thereafter joined the practice in 1987. Dr. Barry had to enlarge the office, build additional operatories, and hire more dental assistants and hygienists. The two of them worked seamlessly together, and it was a joy for Dr. Barry to be able to mentor his son through the beginning stages of his career.
---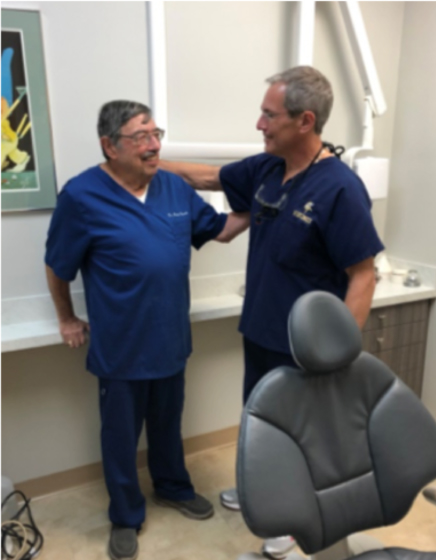 Where Dr. Howard Brooks' Passion for Dentistry Began
Dr. Howard Brooks grew up in Winthrop and graduated from Winthrop High School, so his father's dental practice was a big part of his daily life. He always dreamed that one day he would work side by side with his father at his dental office. As a child he enjoyed working with his hands with such hobbies as building model cars and whittling any piece of wood he could find. Dr. Brooks' hand dexterity has always been second nature to him, lending itself so well to the practice of dentistry. Dr. Brooks' wife, Debra, played in an instrumental role in guiding his decision to pursue dentistry. She knew he would excel because he could exercise his creativity, hand-eye coordination, and people and management skills. Without her encouragement, Brooks Dental would look very different today.
Dr. Brooks attended The Henry M. Goldman School of Dental Medicine at Boston University, graduating in 1987. There were many mentors that shaped his dental career at BU, but none more than his father. Dental school taught him the basics, clinically and ethically. However, Dr. Barry Brooks taught him the real nuts and bolts of dentistry: how to show respect, kindness, and empathy along with mastering the correct clinical skills to create beautiful results. From father, to colleague, to friend, their relationship took on a whole new dimension.
Dr. Brooks feels that staying sharp in the field means continuing his education and staying current with trends in technology, equipment, materials, and hands-on training. Attending the Yankee Dental Convention in Boston yearly with Dr. Barry, along with other educational events, has allowed them to stay up-to-date with the ever-changing dental industry.
During this 60th year in business, Dr. Brooks reflects on the addition of his daughter, Dr. Stephanie Brooks, to the staff at Brooks Dental. What a wonderful experience to have three generations not only working in the field but working in the same office together serving Winthrop and the surrounding communities. He thinks back to Dr. Stephanie's graduation and reminisces about his own experience on that same stage 32 years before. He relishes the opportunity to mentor Dr. Stephanie as his father mentored him; to guide her so that she feels that joy and satisfaction of helping change people's lives.
Dr. Brooks feels that to be successful in any service industry, one needs to surround himself with like-minded people who have the same core values. Sixty years in business equates to having a cohesive, motivated team that can deliver exceptional service. He considers his long-term staff as an extension of his family, and Brooks Dental would not be where they are today without them.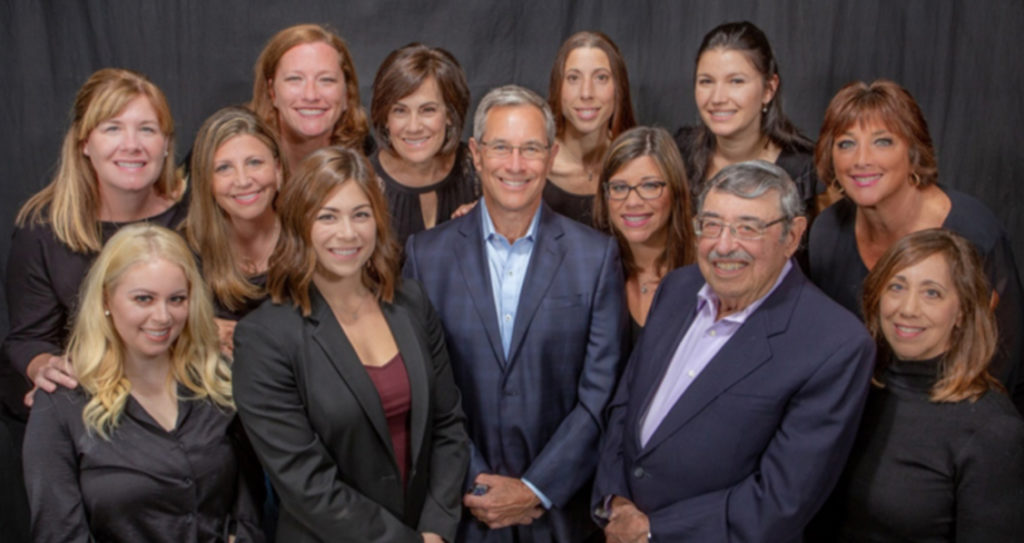 ---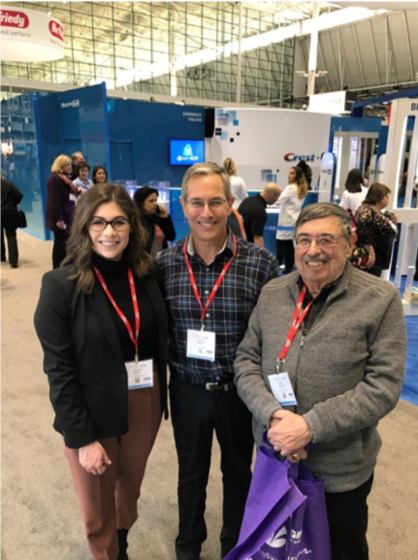 Dr. Stephanie Joins the Family Practice!
From a young age, Dr. Stephanie was very intrigued about what her father did for work. His passion for dentistry and for helping others inspired her to want to pursue the same path. In high school she most enjoyed her art classes such as photography, painting and sketching. Working with her hands and seeing out of a creative lens were interests she knew had a place in the field of dentistry.
She chose to study at The Boston University Goldman School of Dental Medicine, where a surprising number of faculty members still worked there that had taught her father back in the '80s. It was incredibly unique to have that kind of mentorship and support. She knew going into the program that she wanted to pursue general dentistry in particular and go right into practice with her father and grandfather at Brooks Dental. It was a very special experience for her to be able to stand on stage at graduation with her father, also a BU Dental graduate, by her side. She was thrilled to join the practice in July of 2018. Brooks Dental had been like family to her all her life, and she felt so welcomed by both staff and patients upon joining the practice as a clinician.
Dr. Stephanie has always had a passion for teaching. She always wondered what it would have been like to pursue a career in teaching as opposed to dentistry. Throughout her career so far, however, she has come to realize how integral teaching is to the practice of dentistry. So much of dentistry relies on education – walking patients through a procedure so they understand it, educating them on preventive measures, and so on. These are the aspects of her daily practice that she truly loves. In the future, Dr. Stephanie hopes to return to BU as a faculty member and dedicate some of her time in academia, teaching dental students in the clinic setting.
Together, Drs. Barry, Howard, and Stephanie offer a level of dentistry that is truly second-to-none. Now, with 60 years under their belt, patients can celebrate as well by saving over $300 on in-office Zoom Whitening treatment! Simply click on the link below, fill out the attached form and we will contact you! From all of us at Brooks Dental, we want to wish you a happy holiday season and can't wait to provide many more years of service to the community!