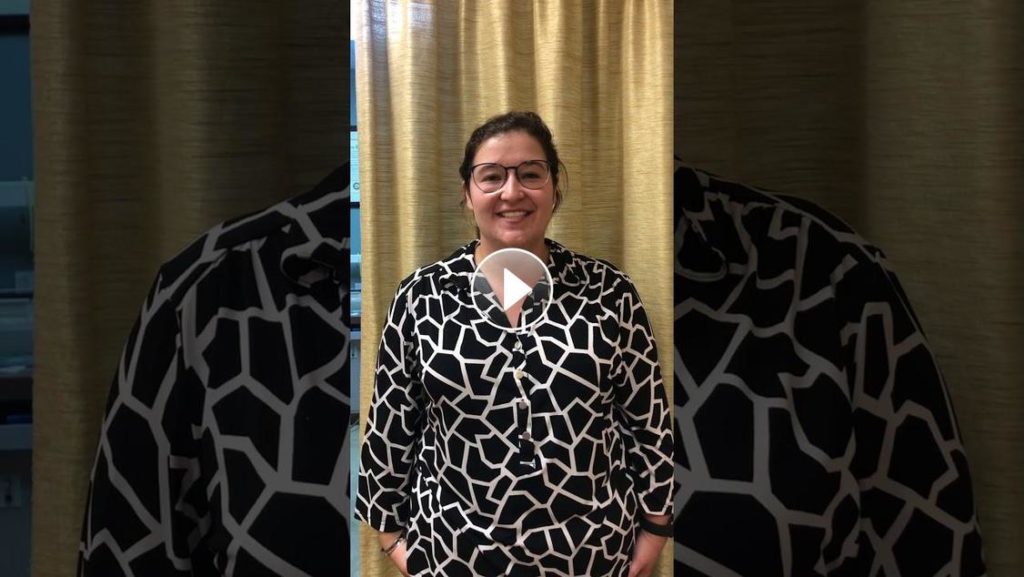 At Brooks Dental, we've been incredibly grateful to Winthrop and the surrounding communities for giving us the opportunity to provide exceptional dentistry, whether we are preventing dental disease or cosmetically enhancing smiles. Recently, one of our patients was ecstatic with the results of her cosmetic treatment, and we're honored to share her personal testimonial in this month's newsletter.
Zoe worked with Dr. Stephanie to choose the right treatment that would accomplish her goal of improving her smile. Below, we'll be highlighting Zoe's experience throughout the veneer process. If you've been considering improving your smile and think cosmetic dentistry is right for you, read on to learn more and follow Zoe's story.
Cosmetic dentistry is a lifechanging service that we offer to our patients. It allows us to modify the shape, shade, and alignment of your teeth so that you feel truly proud of your smile. Some patients come to us with staining or old bonding, unhappy about the difference in coloration between their front teeth. Others present tooth wear due to grinding, sometimes so severe their teeth barely show when they try to smile.
These problems can affect one's self-esteem, performance at work, and even personal relationships. Cosmetic dentistry procedures such as veneers, full-coverage crowns and whitening have the capacity to restore not only tooth function, but also confidence. In this newsletter, we will focus specifically on ceramic (porcelain) veneers.

MEET ZOE: HER PORCELAIN VENEERS STORY
Brooks Dental: How long have you been coming to the practice?
Zoe: About one year.
Brooks Dental: How did you find the practice?
Zoe: I've been friends with Dr. Stephanie Brooks since elementary school! So I knew I would be coming to Brooks Dental once she began practicing.
When you first came to the practice, were you looking to get a specific issue resolved?
Zoe: Yes and no. I wanted to come to the practice for my regular dental cleanings and check-ins. But I was also planning to get my veneers with Dr. Stephanie at Brooks Dental.
Brooks Dental: What was your first impression of the office? 
Zoe: Clean and cozy. I love that the office is Dr. Stephanie, her father, and her grandfather. It's so nice to see family photos around the office.
Brooks Dental: What was your first impression of the doctor? 
Zoe: As I said, I've known Dr. Stephanie for many years, but this was my first experience with Dr. Stephanie as a dentist. She was very professional and knowledgeable. As a patient, I felt completely confident in her ability to give me the appropriate treatment plan. And, on a personal note, it was nice to see one of my best friends so happy and excelling in her profession.
Brooks Dental: What did the doctor do to make you feel comfortable during treatment? 
Zoe: Dr. Stephanie explained everything to me in advance during our consultation. This process was completely new to me, and she did a great job outlining everything for me so I knew exactly what to expect. There were no surprises, which made me really comfortable.
Brooks Dental: How was the staff? Did they do anything to make the experience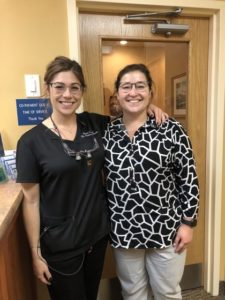 comfortable? 
Zoe: I felt like everyone in the office was as invested in this treatment as I was! Every time I came in for a part of this treatment, everyone was so excited and wanted to see the results. It truly was a team effort from the entire Brooks Dental office.
Brooks Dental: After being treated by the dentist for the first time, how did you feel? 
Truthfully, I was a little nervous going into this treatment process. Getting these veneers was a big investment, both time-wise and financially. But I knew that Dr. Stephanie cared as much, if not more, that I was happy with the results. I saw how much time she spent preparing my treatment plan and working on my veneers. So I knew I was in good hands. And once we started the process, I was just excited to finally have a smile that I am proud of.
Brooks Dental: How has getting treatment affected your professional life? 
My job involves a lot of collaboration and client contact. Now that I have these beautiful veneers, I worry less about making that first impression with a colleague or a client.
Brooks Dental: Did your treatment affect your self-confidence in any way? 
As I said earlier, I am proud of my smile now. I was looking at a picture of myself from before my treatment, and then one from after, and you really can see a difference in my entire smile. I think it's more genuine and less hesitant now that I am happy with how my teeth look.
Brooks Dental: What impresses you about the office? 
I think the collaborative nature of the office. So many people were involved and helped with my treatment–from staff members, to hygienists, and the dentists. I really appreciated how involved and helpful everyone was.
Brooks Dental: Would you recommend this practice to a friend? 
Definitely. I trust Dr. Stephanie and know that what she is doing and recommending for me is truly in my best interest. 
Brooks Dental: Why is it important to have a nice smile? 
Your smile is one of the first things other people notice. You want it to be something that you are proud to show off.
What does the process entail?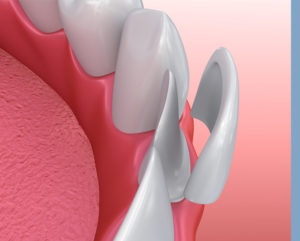 From start to finish, the process of veneers typically takes three appointments, the first of which is an initial consultation to review patient goals and expectations. Important things to determine in this appointment are the number of teeth involved and the desired tooth shape and shade. We will take an impression (mold) of your teeth and send it to the lab where they make a wax-up model of the desired end result.
If the patient desires bright white veneers and currently has stained/discolored teeth, we may plan for an additional, in-office whitening appointment to lighten all teeth to the desired shade.
The second appointment is the veneer "prep" appointment, in which we reshape your teeth to accommodate the final size and shape of the desired smile design. A copy of the teeth is then sent to our lab for fabrication. The veneers are made to fit the prepped teeth so precisely that when cemented, they feel like they were yours all along. You will leave this appointment with natural-looking "temporary" veneers whose shape is based off the wax-up model. You will wear these for about 2-3 weeks. This period of time serves as a sort of "trial run" to what the end result will look like.
In the final appointment, the temporaries are removed, the final ceramic veneers are tried in to ensure perfect fit and esthetics, and they are then permanently adhered with tooth-colored cement.
It doesn't matter how severe you may think the imperfections in your smile may be, porcelain veneers can effortlessly remove them and make your smile look exactly the way you want it to. If you're ready to get started transforming your smile in just a handful of visits, don't hesitate to give the dentists at Brooks Dental a call!