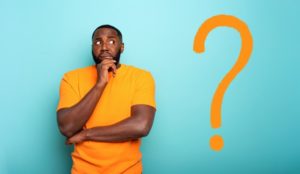 While modern dental bridges and dentures are more comfortable, precise, and durable than ever, they still wear down and lose their fit after a few years of use. If you're looking for the longest-lasting way to replace missing teeth, look no further than dental implants! This unique solution to tooth loss has the potential to rebuild your smile for decades to come. Read on as we break down everything you need to know about this tooth replacement option and answer the question: "How long do dental implants last?"
The Lifespan of Dental Implants
On average, dentures and dental bridges last about 10-15 years before needing to be repaired or replaced. Dental implants on the other hand, routinely stay in place for 30 years or more! Several important factors contribute to their incredible lifespan:
Unique placement: Instead of resting on top of the gums or relying on neighboring teeth, dental implants replace missing teeth both above and below the gumline. A small titanium post is placed into the jawbone to mimic the missing tooth's roots, which gives it lifelike stability.
Osseointegration: Titanium is a biocompatible material that integrates very well with bone tissue. Once the implant posts are placed, they fuse with the jawbone to essentially become a part of it, which provides a rock-solid foundation.
Jawbone support: When teeth go missing, the jawbone begins to deteriorate. Dental implants replace the roots of missing teeth, which stimulates blood flow and keeps the jaw strong and healthy. Since dental implants rely on the density of the jawbone, this naturally helps them stay in place.
Dental Implants Can Permanently Rebuild Your Smile
Dental implants boast a long-term success rate of over 95% after 10 years. In fact, most patients can easily expect their dental implants to last a lifetime! That is, of course, as long as they take proper care of them. Thankfully, caring for dental implants is an easy task. You can keep your smile strong and sparkling by:
Brushing, flossing, and rinsing with mouthwash daily.
Refraining from using tobacco products or chewing on hard objects.
Visiting your dentist for routine checkups and cleanings twice a year.
Invest in Your Confidence & Health for Life
Many people are hesitant to get dental implants because they cost more time and money initially than dental bridges and dentures. However, their potential to dramatically improve your quality of life makes them well worth the investment! You simply can't put a price on the confidence and function you'll regain by replacing your missing teeth with dental implants. What's more, your one-time dental implant cost could end up saving you money and time in the long run!
Dental implants are a reliable, comfortable, and long-lasting way to regain your complete, confident smile. Talk to your dentist today to see if this life-changing treatment is right for you!
About the Practice
At Brooks Dental, we're proud to offer a variety of tooth replacement options in Winthrop, including dental implants. Whether you're missing one, several, or all your teeth, our highly trained team of dental professionals can permanently rebuild your smile right here in our office. We utilize state-of-the-art technology like the 3D cone-beam scanner for precise placement and long-lasting results. To see if dental implants are right for you, don't hesitate to contact us via our website or at (617) 846-1811.