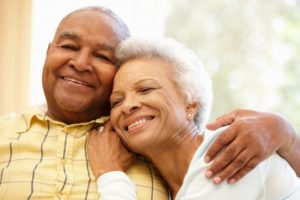 For Valentine's Day this year, you want to plan a special night for your partner. After everything you two have been through together, it's time to celebrate your love. While a candle-lit dinner with roses may be a romantic gesture, if you have chronic snoring, what your partner may really need and appreciate is a peaceful night's rest. Now is the perfect time to finally address your sleep apnea and allow you both to recharge as a couple.
Why Sleep Apnea Should Be Treated
At first glance, snoring may just seem like an annoying quirk. However, these frequent interruptions to your sleep can be a sign of a more serious condition. Sleep apnea occurs when your airway is blocked, and the snoring sound often indicates that you could be struggling to breathe while you sleep. As a result, your brain doesn't get the chance to achieve deep rest.
When you're not able to get the right amount and quality of sleep, you run the risk of many potentially life-threatening outcomes. For instance, studies have found that drowsy driving is comparably dangerous to drunk driving. Sleep apnea also increases your risk of developing high blood pressure, a major risk factor for heart disease.
How Sleep Apnea Impacts Your Relationship
Perhaps you try to convince yourself that you can get by without treating this condition in other areas of your life; however, untreated sleep apnea comes with many other unpleasant effects on your relationships with others:
Memory loss
Inability to focus
Weight gain
Daytime fatigue
Irritability or mood swings
Loss of libido or inability to perform
Although every healthy romantic relationship goes through bumps every now and then, moodiness or irritability can make fighting over insignificant issues a regular occurrence, leading to emotional dissatisfaction. And last, but certainly not least, what partnership can last without physical intimacy? Consistent failure in this essential part of romance can build a rift between you and the person you love most.
How Sleep Apnea Is Treated
In some cases, sleep apnea sufferers can use a CPAP machine, which forces oxygen into the body through a mask. However, as you might imagine, this system is often more disruptive to sleep than snoring. As another treatment option, your dentist can provide a small, custom oral appliance that brings the lower jaw forward, naturally opening the airway while you sleep. This simple alternative allows your mind and body, and by extension your partner, to rest peacefully through the night.
Ultimately, you should probably still move forward with the romantic gestures you have planned for Valentine's Day, but you can also take measures to make sure you both can stay well rested, healthy, and happy for many more Valentines to come.
About the Practice
Although the dentists and specialists at Brooks Dental come from different backgrounds, they all feel a strong drive to help patients achieve not just oral health but overall wellness. We are proud to offer sleep apnea therapy through a custom oral appliance, and we have many years of experience treating this issue. If you think you could benefit from sleep apnea therapy, you can contact Brooks Dental for an appointment by calling 617-846-1811 clicking here.