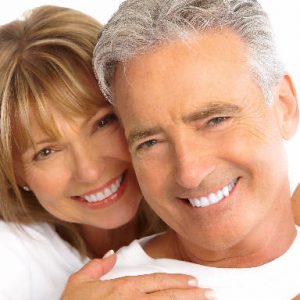 What lengths would you go to provide you and your loved ones with an outstanding vacation? Save your money for several years? Fly a thousand miles? The answer is: you would do quite a bit.
How much more important is your preventive, restorative and cosmetic dental care? So, Revere area residents should consider the short, 15-minute drive to Brooks Dental in Winthrop for the best treatments modern dentistry has to offer.
Prevent dental problems
Dr. Howard D. Brooks, Dr. Barry M. Brooks, Dr. Valerie Martins and Dr. Julianne C. Doyle believe they are in the business of maintaining durable, attractive smiles. So, regular oral examinations and professional cleanings–along with the latest in digital x-rays and 3-D Cone Beam Scans–form the foundation of their practice.
Tooth decay and gum disease are largely avoidable when patients partner with Dr. Brooks and his associate dentists, caring for their teeth at home, eating balanced diets and seeing their dentist in Revere every 6 months. Fluoride treatments and plastic sealants are quick and cost-sparing ways to prevent decay in children and adults, too.
Restore tooth and gum issues
The reality is that Revere dentists also treat cavities, periodontitis, oral injuries, misaligned bites, dental abscesses and a whole host of oral health problems that happen despite hard work on the part of patient and dentist. Brooks Dental offers a collaborative approach to your best dental health with a staff second to none in the area when it comes to experience, wide skill sets and patient-centered care.
Restorative services at Brooks Dental include:
Tooth-colored fillings
Modern dental implants
All-porcelain crowns
Periodontal therapy for gum disease
Halitosis treatment (the Breath Rx System)
Invisalign clear aligners (invisible orthodontics)
Bridgework, partials and full dentures
Whatever your oral health diagnosis, the doctors at Brooks Dental carefully craft solutions tailored to your individual preferences and needs.
Meet aesthetic goals
While no 2 smiles are exactly alike–nor should they be–patients know when their teeth and gums look less than attractive. Frankly, a gapped, chipped or discolored smile hurts self-confidence.
So, Brooks Dental delivers cosmetic dental treatments such as composite resin bonding, porcelain veneers and Zoom! professional teeth whitening that give smiles that just-right boost. You could rely on over the counter products with less than satisfactory results, but why not take that short trip to Brooks Dental for a smile analysis and smile makeover? Check out our 5-star patient reviews through our website.
Need more reasons to come?
The Brooks Dental team has lengthy experience and exceptional educational credentials. Your teeth and gums are in the best of hands, cared for by the sharpest minds and the kindest hearts. When you visit Brooks Dental, your teeth and gums have found their best home.
Contact Brooks Dental to schedule your routine exam and cleaning.