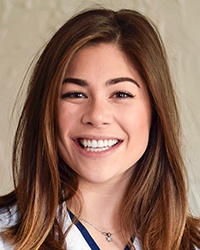 Can you believe that Brooks Dental has been serving Winthrop for almost 60 years now? Throughout the decades, we have kept up with the latest advances in dentistry, helped countless patients to achieve healthier, more beautiful smiles, and forged strong relationships within our community. We're still going strong — and our legacy is only getting better! We couldn't be happier to welcome Dr. Stephanie Brooks as the newest member of our team of dental experts.
Born for Dentistry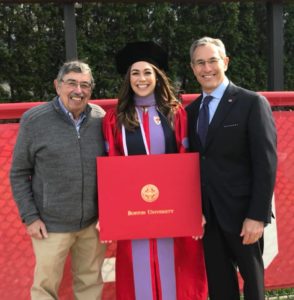 You might say that dentistry is in Dr. Stephanie's blood. Her grandfather, Dr. Barry Brooks, founded our practice back in 1959 after he spent two years honing his skills in the Army Dental Corps. Almost 30 years later, Dr. Barry's son, Howard Brooks, became a dentist and joined his father in our practice in 1987.  Therefore, it was only natural that Stephanie, one of Howard's three children, chose to follow in their footsteps and take up the noble profession of oral healthcare.
More About Dr. Stephanie
Dr. Stephanie recently earned her dental degree from Boston University Goldman School of Dental Medicine (BUGSDM), where she graduated summa cum laude at the top of her class. She was also inducted into the Omicron Kappa Upsilon dental honor society. Before she completed her dental studies, when she was an undergrad at Franklin & Marshall College in Lancaster, PA, she demonstrated her leadership skills when she founded a club that was dedicated to supporting students who were interested in pursuing dentistry.
Dr. Stephanie is currently a member of the American Dental Association, the BUGSDM Alumni Board, and the Massachusetts Dental Society. Just like the generations before her, she is committed to providing quality, up-to-date dentistry to every one of her patients.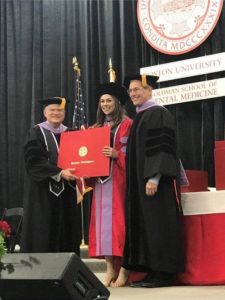 Our entire team would like to extend a hearty congratulations to Stephanie as she embarks on her career! We're confident that she will bring a fresh spirit of enthusiasm into our practice. Outside of the office, she is an active individual (she loves running, exercising at the gym, and skiing), so it might be a challenge for us to keep up with her!
Working Hard for You
Dr. Stephanie, her father, her grandfather, and the rest of our team love to work with families in our community. The Brooks family has deep roots in Winthrop and focuses on providing only the best care to you and your loved ones as your trusted "dentist near me."
We specialize in cosmetic transformations that dramatically improve the appearance and function of teeth, but we provide general dental services as well. Whether you are looking for a way to upgrade your look, correct problems with your bite, restore or replace teeth, or just come in for a routine checkup, we're eager to put our expertise to work for you. We even have a poard-certified periodontist on our team to look after your gum health, and our on-staff orthodontist can correct any alignment problems that are downgrading your smile.
If you would like to meet Dr. Stephanie, schedule an appointment with us, or just say hello, don't hesitate to contact us at 617-846-1811.