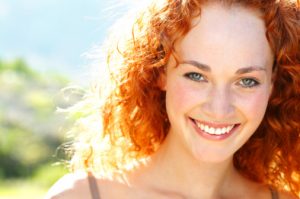 Having a smile you feel good about is about more than the health of your teeth. We all want a mouth that's free of decay, but there's nothing more revolutionary than a beautiful smile — one you just don't ever want to hide. Whether it's teeth whitening, veneers or crowns you need, we believe almost anyone could benefit from some aspect of cosmetic dentistry. Read on to learn about the options offered by your cosmetic dentist in East Boston. Right now, we're even offering a free consultation for cosmetic work — for a more beautiful smile, right in time for the holidays.

Brighter Teeth with Philips Zoom! Whitening
One of the best offerings in cosmetic dentistry is, without a doubt, teeth whitening. We could all stand to brighten our smiles a little bit, and now the results are better than ever before with Philips Zoom! Whitening treatments. With Zoom! Whitening, you could leave our office with a smile that's up to eight shades whiter in just one, one-hour visit.
When to Whiten
We mention whitening first in this blog entry for a reason. Often, patients want to know when they should opt for a whitening treatment — and that's a very good question, because it does matter. If you plan on having other cosmetic treatments done, like veneers or crowns, it's best to do undergo a whitening treatment first. Why? It's simple — when we create your veneers or crowns, we match them carefully to your existing teeth. And because their materials don't respond to whitening, that's the shade you'll have for life. So get the beautiful, white shade you want first, and we'll work from there.
Ceramic Veneers
Many people think of veneers as permanent teeth whiteners — but they can also restore chipped, unevenly spaced or even slightly crooked front teeth. If that sounds like your smile, veneers might be the answer you've been looking for. To find out for sure, we'll carefully review your teeth and talk through your unique needs and goals to create a treatment plan especially for you and your veneers.
Compared to those made of porcelain, ceramic veneers offer our patients a closer match to existing teeth, and are also a more economical solution. The procedure for these ceramic veneers is usually completed in just one to two visits, and once it's complete you can brush and floss just like you're used to — and smile better than ever before.
Ceramic Crowns
If you've got severely stained, chipped, misshapen or otherwise damaged teeth, crowns could be your top choice for restoration. They're like little caps that go right over your natural teeth, for the sturdy, natural-looking solution you've been looking for.
Unlike crowns made of other materials, like porcelain fused to metal or gold, ceramic crowns can look just like the rest of your teeth. They blend in beautifully with the rest of your smile, for a result you won't want to hide. And you don't have to sacrifice quality for aesthetics — ceramic crowns last for many years, and because ceramic is lighter than other materials, they're also perfect for patients who have less room in their mouths.
Contact Us Today
If you believe cosmetic dentistry could improve your life, don't hesitate to request your appointment today.