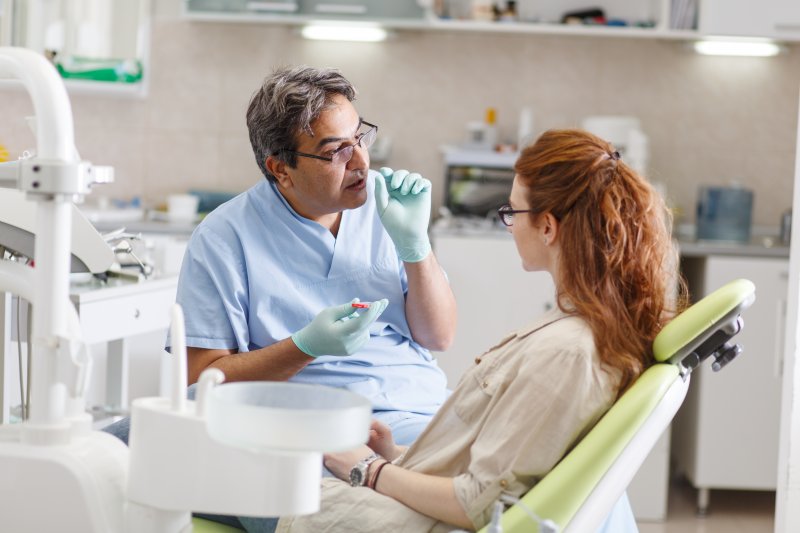 If you are missing one, a few, or an entire arch of teeth, dental implants in Revere can be a life-changing treatment option. In fact, many much-loved celebrity smiles are brought to you by restorative procedures like this (Demi Moore, George Clooney, and Tom Cruise to name a few!). However, if dental implants aren't a good fit, it is important to know that innovations in dentistry and technology provide patients today with a number of solutions that are safe, effective, and virtually undetectable. Read on to find out what they are!
Why Dental Implants May Not Be Right For You
Dental implants hold a whopping 95% success rate and have helped over 3 million patients achieve full, strong smiles. However, they are not for everyone. Since they are surgically inserted directly into the jaw, candidates for this procedure must have an adequate amount of bone. Other qualifications include healthy gums, good oral habits, a commitment to a proper dental care regimen, and no existing chronic conditions (like gum disease or diabetes). If for any reason your dentist does not think you are a good fit for dental implants, they will recommend an effective alternative.
3 Effective Alternatives
If you find out you are not a candidate for dental implants, it is important not to get discouraged. In fact, state-of-the-art technology and modern techniques have come together to provide patients with restorative treatment options that are both natural-looking and durable:
Full dentures – If you are missing most of your teeth or you need to get them all removed, full dentures are the way to go! Not only do they look real, but they simultaneously restore your entire smile. Plus, they often provide patients with a smile upgrade by crafting straight, aesthetically pleasing teeth!
Partial dentures – This solution is perfect for patients who are looking to fix gaps in their smile. Not only is the plastic base designed to fit seamlessly along your gums for comfortable wear, but they are completely customized to match the size, shape, and color of your natural teeth. That way, your dentures are virtually undetectable.
Bridges – If you are missing one tooth, but are not eligible for dental implants, then a bridge is the most common alternative. By anchoring a prosthetic device to the adjacent teeth, your dentist can fill the gap in your smile and restore your biteforce!
If one or more missing teeth is negatively impacting your life, it is important to know that treatment is available! If you are not a candidate for dental implants, talk to your dentist about dentures and bridges!
About the Practice
For over three decades, the talented team at Brooks Dental has used their extensive experience and genuine passion for their craft to deliver jaw-dropping smiles and help their patients achieve pristine oral health. At their state-of-the-art office, patients can enjoy a comprehensive array of services from friendly staff who make you feel like a member of the family. If you are looking for a dentist near Revere, don't hesitate to visit their website or give them a call at 617-846-1811.