PerioDontist – Winthrop, MA
Get to Know Dr.Valerie Martins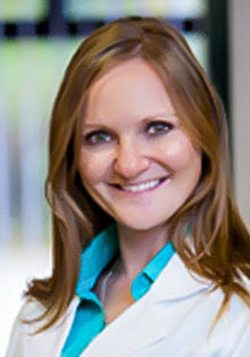 Dr. Valerie Martins is a specialist experienced in Periodontics and Implant Dentistry, providing services for the gums, dental implants, and tooth extractions (including wisdom teeth). She discovered her career path to becoming a Periodontist as a teenager. While working as a summer intern at Brooks Dental she was touched by the close relationships between dentist, staff and patients, as well as Dr. Brooks' love of dentistry. Today, creating meaningful relationships with others is the foundation of Dr. Martins' philosophy of care. "I believe that a positive dental experience for most patients starts with building trust and a good rapport with their doctor, starting with the first appointment."
During each of your visits you'll be treated with respect and kindness, making appointments and treatments as calm and stress-free as possible. Dr. Martins' will take her time to listen, understand, and explore your unique concerns and conditions. Questions are always encouraged as part of the conversation. You'll find that her ability to clearly discuss your oral conditions and possible treatment options will help you feel confident in making your best decisions for dental health, function and esthetics.
As a Board-Certified Periodontist, Dr. Martins is excited that advances in dentistry can now help you maintain and improve your oral health throughout your lifetime. In addition to periodontal treatments to improve gum and bone health, Dr. Martins also provides you with options for single, multiple or full mouth tooth replacements using dental implants.
In her free time, Dr. Martins and her husband Derrick enjoy outdoor activities and traveling abroad. They have two beautiful children Lauren and Andrew who are entertained by Brady and Chihuahua their fun-loving dogs.